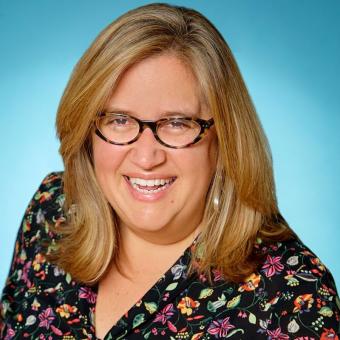 Interim President, Neighborhood Funders Group
Amy serves as NFG's Interim President. Since summer 2022 she has been working with the Senior Management Team and the organization's Board of Directors to guide the organization through its executive leadership transition, planned to culminate with bringing on new leadership in 2025. Prior to this role, Amy was the founding director of the Amplify Fund, NFG's first grantmaking fund.
Amy joined the Amplify team in late 2017, but was previously part of the NFG community as a board member, participant on two convening committees, and active participant in Funders for a Just Economy during her time as a Program Officer at the Surdna Foundation from 2010-2014. In addition, she spent three years as the Director of Programs at the Fund for Global Human Rights, where she oversaw grantmaking programs that strengthened frontline human rights movements in more than fifteen countries.
Amy's entire career has been dedicated to social, racial, and economic justice. Prior to working in philanthropy, she was a high school teacher, a union researcher, a human rights observer, and ran a college program focused on immigrant rights on the US-Mexico border. She is on the Boards of National Employment Law Project (NELP), Nexus Community Partners, and the Advisory Committee of the Maria Fund. Amy has a BA from Macalester College (MN), and a Master's in public policy from the Humphrey School at the University of MN. She speaks English and Spanish.