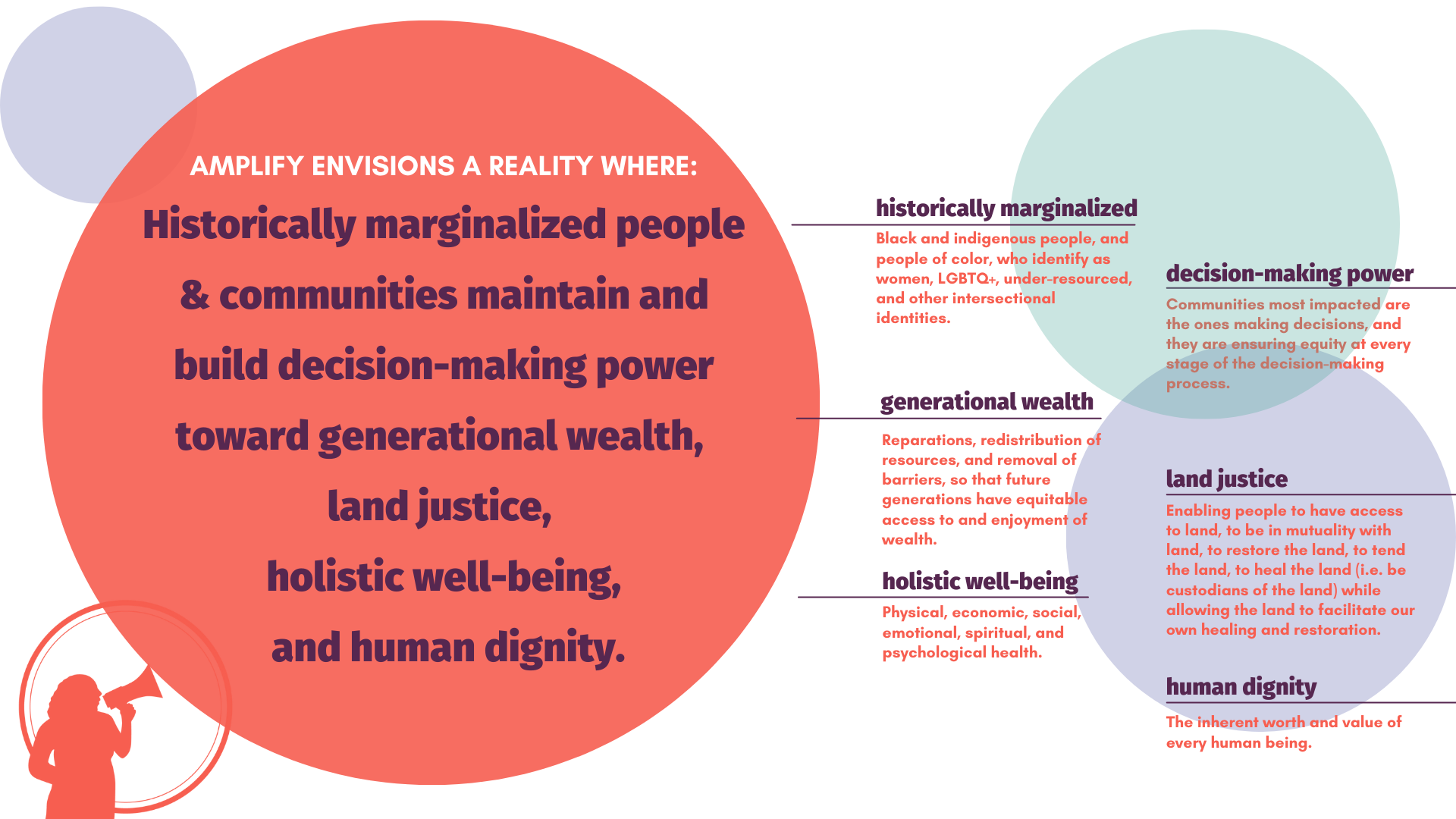 As the visual above states, Amplify Fund envisions a reality where historically marginalized people maintain and build decision-making power toward generational wealth, land justice, holistic well-being, and human dignity. We operate with the belief that the path towards this vision is two-fold:
GOAL 1: Amplify Fund must nurture and strengthen the conditions necessary to build power. These conditions include 1) racial justice organizing capacity, 2) multi-racial, locally rooted leaders, 3) relationships and shared analyses, 4) strategic communications and narrative work, 5) strong organizational structures, 6) risk-taking, and 7) a set of alternative agendas, policies, and practices. As a pooled fund, we support these conditions through general operating grants, capacity building and technical assistance, and spaces for collaboration.
GOAL 2: Amplify Fund must also organize funders so they shift where, to whom, and how philanthropy provides support. We do this through spaces for collaboration, promoting a "culture of racial justice," and our communications work more broadly.
Get in touch to find out more
Democratizing Development Program
The Democratizing Development Program (DDP) brings together place-based and national funders to provide learning, analysis, and mutual support around organizing the field of philanthropy and genuinely partnering with communities to support sustainable development and community power building strategies.