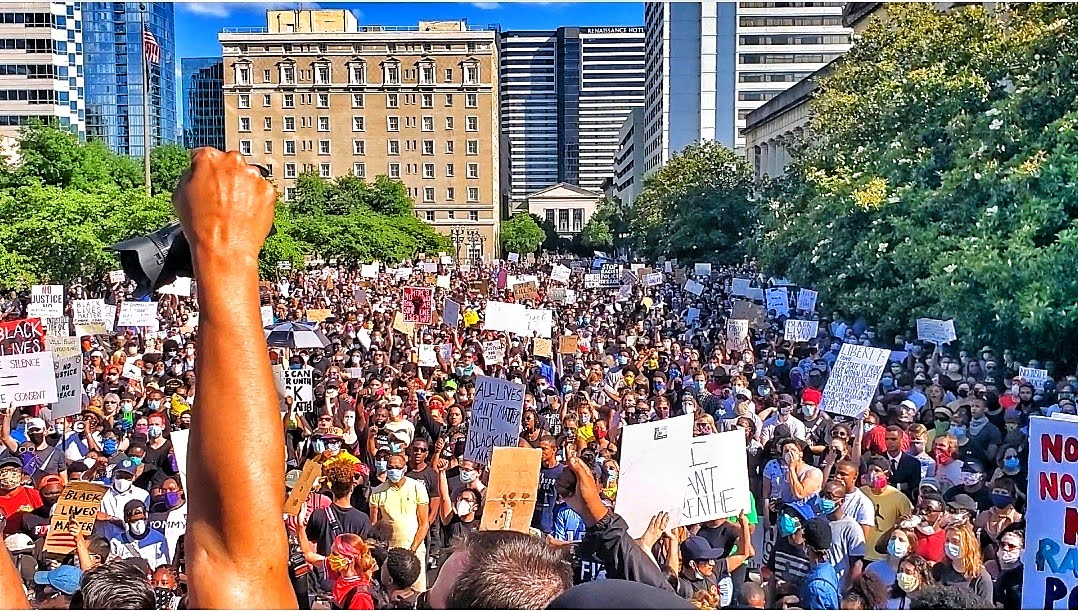 Massive May 30th, 2020 protest for George Floyd & Black Lives at Nashville's Legislative Plaza,
led in part by The Equity Alliance & Stand Up Nashville. Photo: Odessa Kelly.
With public eyes on 2020 voter mobilizations to give voice to hundreds of thousands of Black, Latinx, and API voters in Georgia and Arizona; burgeoning union movements in Alabama; and struggles against police violence in Minnesota and Kentucky; it's become clear to many funders that the map of transformative movements extends far beyond hub coastal cities. Nashville, Tennessee — while it might escape the national headlines — is precisely such a region of change in the equations of power and in shifting towards economic equity. Facing rapid gentrification and relentless state-level pushback against inclusion, new upsurges in labor-community organizing in Nashville are opening high-road job access and helping neighborhoods fight for their fair share. With this, a dramatic increase in Black, Latinx, and Muslim-migrant voter registration and other changes are radically redefining a Southern landscape in ways that both reverberate with civil rights histories and set forward innovative models.
When it comes to expanding the geographic reach of funding to places like Nashville to support lasting change on inequality, mobilizing resources must be met with a deeper knowledge of and partnerships with Black, Indigenous, migrant, and people of color-led movements rooted in place. Local funders, too, must also be considered in this landscape and as potential partners. This is where Neighborhood Funders Group's Building Power in Place (BPP) project — and this first report in the BPP series — comes in.
Nashville: Reshaping the City Towards an Economy for All features the work of Stand Up Nashville, The Equity Alliance, and the Central Labor Council of Nashville & Middle Tennessee. Each organization is helmed by Black women who have built a powerful collaborative infrastructure with few resources but tremendous political and economic results for low-income residents of color. Learn how they build upon civil rights and abolitionist histories while setting transformative new models in motion towards shared governance against challenges such as global developers and relentless state pre-emption. The report includes detailed recommendations from our research on the role funders can play to more effectively support such movements.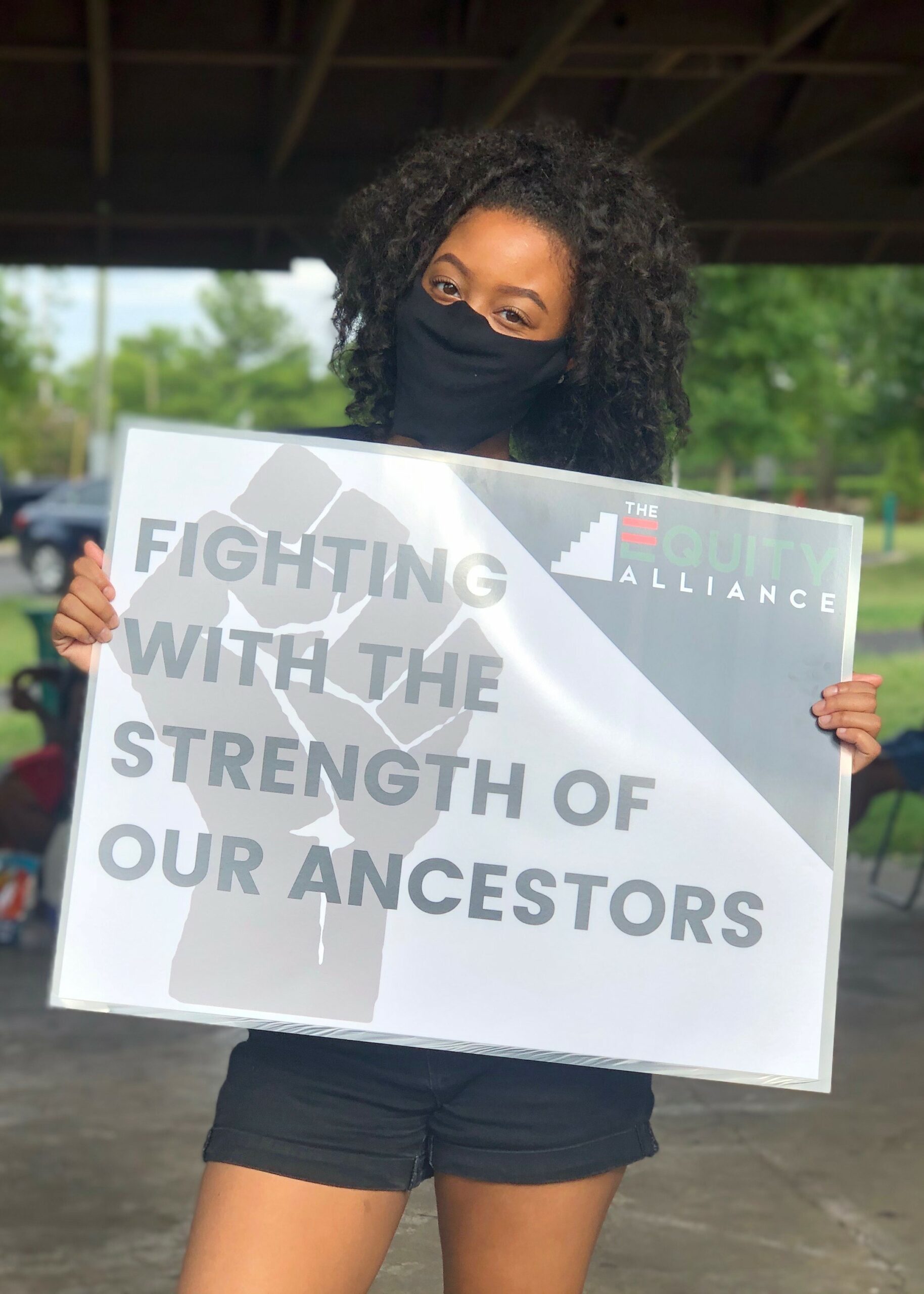 Youth at The Equity Alliance (TEA) voter mobilization action (Fall 2020). Photo: TEA.
NFG's Building Power in Place project emerges from a recognition that there is no "one size fits all" solution to addressing low-wage worker issues and economic inequality in the US, especially if we want to pay attention to race, gender, and climate. Primarily funded by the generous support of the Public Welfare Foundation, Building Power in Place (BPP) has three goals:
Identify specific urban and rural communities with organizing, policy advocacy, and other efforts regarding low wage worker issues and understand how conditions are shaped by place-based factors such as state preemption. Deepen knowledge of the ways in which organizations respond to geographically-specific conditions and the ways they tangibly shift power and the economic prospects for low wage workers and marginalized BIPOC communities.
Bridge donors, funders, and organizations engaged in related areas — including anti-poverty, community health, and racial justice — regarding worker justice issues. Share more information about worker and unemployed-led strategies shifting precarious conditions and creating new visions of the economy in places that have not traditionally received significant funding for power building.
Build and strengthen relationships with local and regional funders in the identified communities through larger events on issues facing marginalized workers and facilitate deeper partnerships among national funders, community groups, and NFG.
We invite you to read the report, share it with colleagues, and join us in strengthening genuine partnerships and deepening resources for this critical model in Nashville that is already having  powerful local, national and even global ramifications.