At Neighborhood Funders Group, we know that local grassroots organizing is key to Black, Indigenous, and people of color communities building power to influence decision-making about the places where they live, work, learn, and play. It's how we can make sure our communities have access to clean water, stable housing, and economies that sustain people and planet. Power building is also how we will achieve community safety models that do not perpetuate violence against and criminalize Indigenous women and girls, migrants, those living in poverty, and Black and Brown people living in rural communities.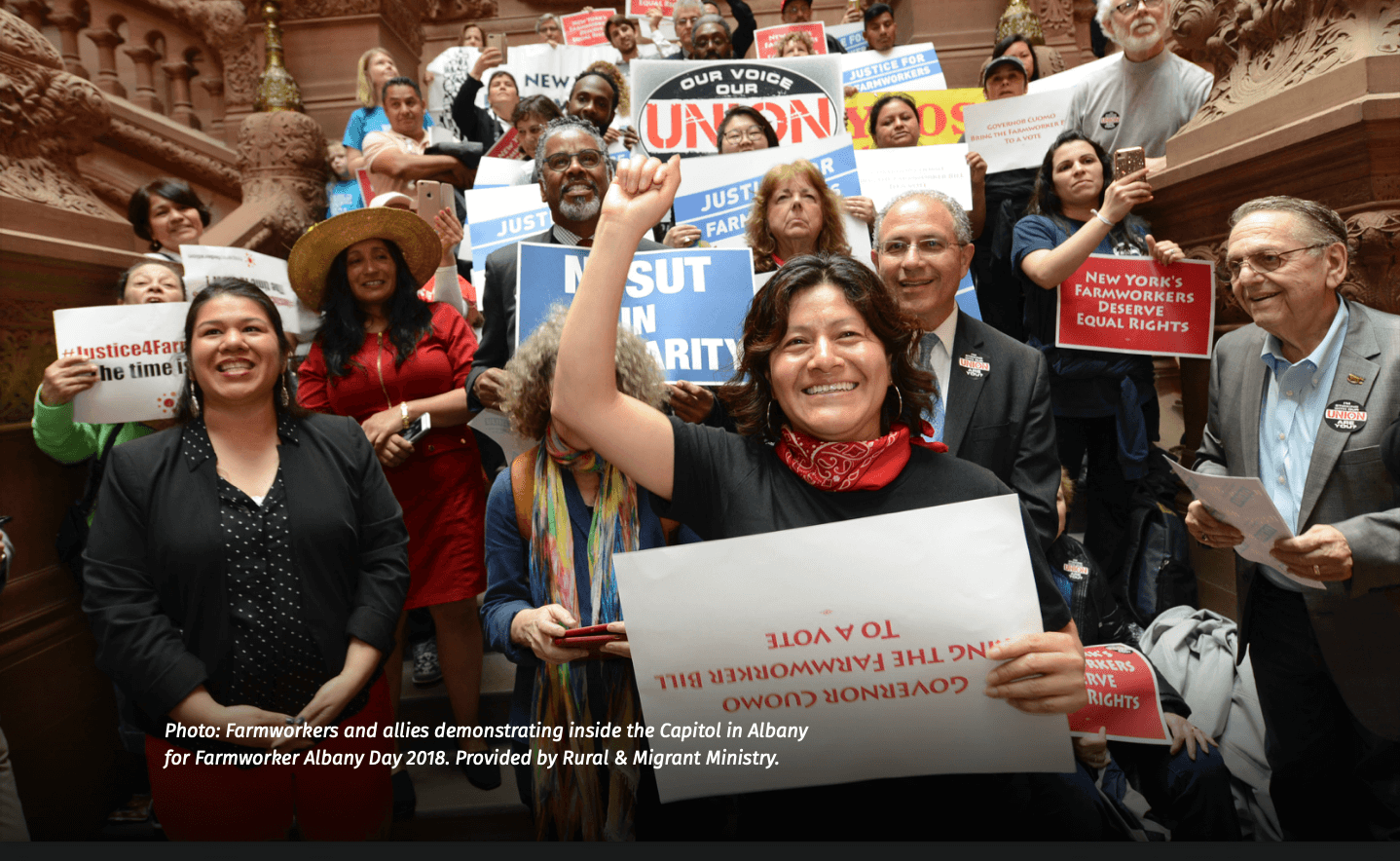 With nearly 1 of every 5 people in the U.S. living in a rural area, the trajectory of rural America is tied to the entire country's future regarding democracy, healthcare, workers' rights, food systems, climate change, immigration, and more. We have seen the influence and impact that rural communities have in designing and implementing progressive policy solutions that benefit all communities, regardless of their zip code. And yet, rural communities receive a sliver of philanthropic resources, with very little of this funding going to support community organizing and power building work — particularly that led by and serving Black, Indigenous, and people of color communities in rural areas.
NFG launched the Integrated Rural Strategies Group (IRSG) four years ago in partnership with funders who needed a space to learn, connect, strategize, and move resources in support of multiracial community power building in rural places. As part of our commitment to building power in place, IRSG partnered with Engage New York to commission a landscape scan of the community organizing infrastructure in New York State. Rural organizers in New York contributed to the recent passage of statewide policies, which provide critical support and solutions to BIPOC and low-income communities — in both rural and urban places. These successes were accomplished in the face of significant challenges — challenges that can be addressed if philanthropy recognized and fully resourced the power and potential of rural communities.
The community organizers and advocates interviewed for the scan have called for funders to support transformative movements to build rural power, instead of transactional models that perpetuate the status quo. The scan offers three overarching recommendations for grantmakers to take action and resource multiracial rural organizing infrastructure. Download the report here!
We invite you to take a look at the report and at our launch event on May 20, explore with us how your foundation can invest in a future for rural communities and the rest of the country that is grounded in a multiracial democracy, sustainable agroecology and economies, decriminalization, and the abolition of the prison industrial complex. This new stage for IRSG's work parallels an exciting era for investments in rural communities coming from the federal level. Connect with me and IRSG funder members and sign up for IRSG's newsletter to learn more about how your grantmaking can support rural communities to build power and thrive.
In solidarity,
Lindsay Ryder
Director
Integrated Rural Strategies Group
Domenico Romero
IRSG Co-Chair
Unitarian Universalist Veatch Program at Shelter Rock
Allistair Mallillan
IRSG Co-Chair
Common Counsel Foundation