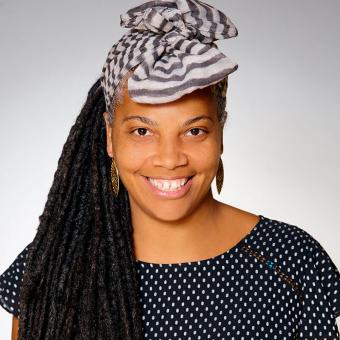 Interim Senior Director, Amplify Fund, Neighborhood Funders Group
Melody leads the Amplify Fund and its program work including funder organizing, grantmaking, capacity building, and grantee learning in and across its eight places.
Melody joined NFG in August 2018, inspired by Amplify's commitment to support Black, Indigenous and People of Color communities to build power and influence decisions about the places where they live and work. Driven by her commitment to racial justice and shifting power, she has served in various roles within the nonprofit and philanthropic sectors. Most recently Melody was the Deputy Director of Programs at The Inner Resilience Program, which focused on cultivating the inner lives of students, teachers and school communities.
Previously, she served as the Director of Grantmaking and Capacity Building at the Funders Collaborative on Youth Organizing (FCYO) and as a Program Officer at the Edward W. Hazen Foundation. In these roles, Melody primarily supported youth-led community organizing and honed her skills in multi-issue collaborative grantmaking. Committed to creativity, she also managed jewelry design and production for women-led businesses for six years.
Melody is dedicated to supporting the inner transformation of people and the outer transformation of communities working for racial justice and liberation. She holds a BA in African-American Studies and Sociology from Wesleyan University.