Hello friend,
This past July, Neighborhood Funders Group wrapped up the second cohort in our Racial Capitalism Community of Practice. Seeing this work grow continues to be heartening. We now have over 50 funder members who have completed the cohort — spending hours on reflective political education, building community with one another, and designing actionable projects to shift philanthropic practice and culture. In short, folks put in work, y'all!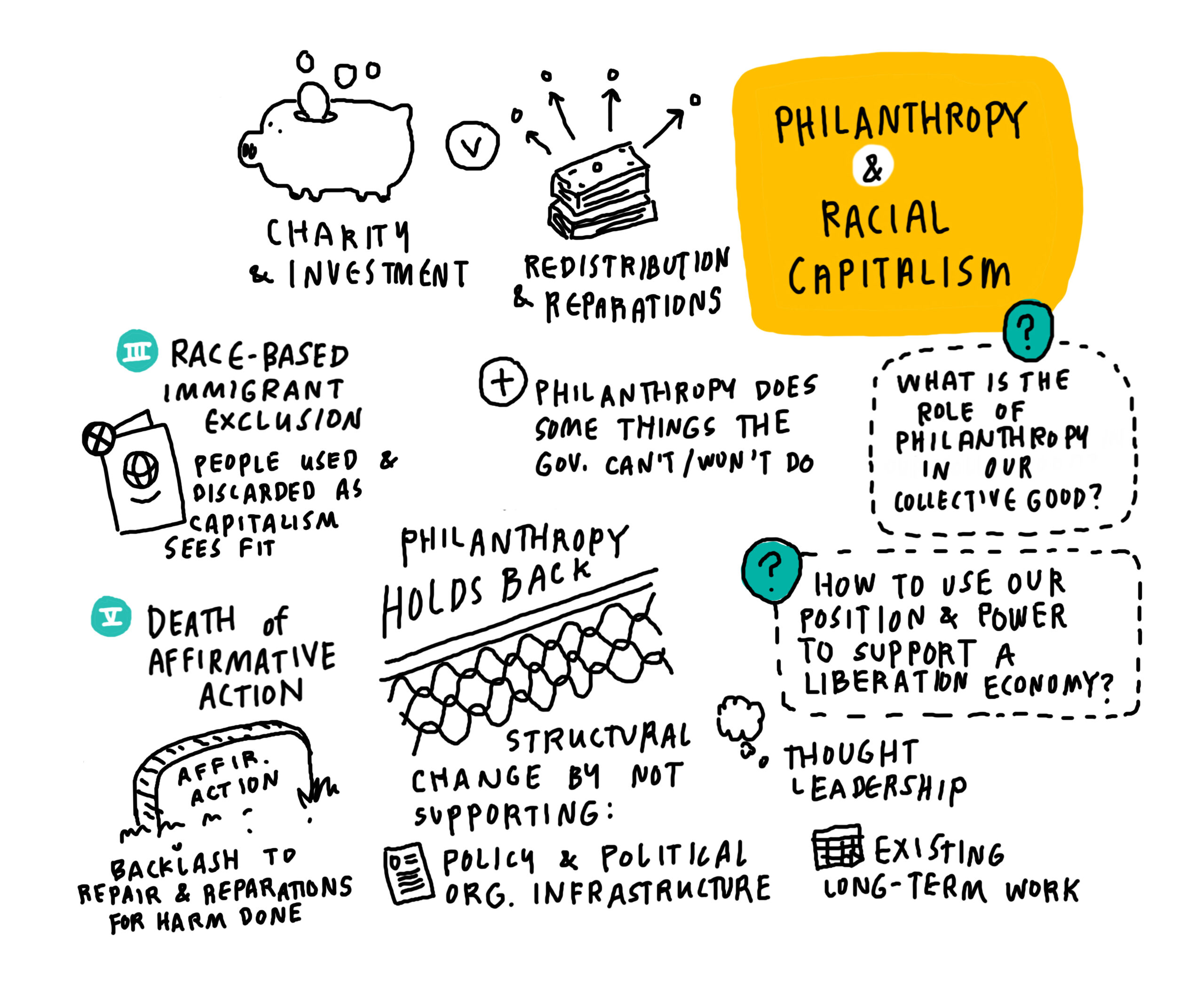 Throughout both cohorts, participants reiterated the value and importance of a political home, and a space to strategize and learn about racial capitalism together. Considering that philanthropy historically and currently is a contributor to the deeply embedded and extractive tenets of racial capitalism, we are enthusiastic to continue to nurture this community of learning and practice to support NFG's long-term mission: to liberate philanthropic assets and move in alignment with the demands/in support of movement leaders.
In these times of continued rapid pace and overly packed calendars, we at NFG are learning just how necessary it is to carve out space for reflection, ideation, and thought partnership in order to anchor our actions as we move toward a vision of a more accountable philanthropy. The community of practice has become a critical space for deep reflection, where participants benefit from rigorous political education and relationship building with other NFG members who are working alongside us toward this vision and in it for the long haul. As we continue to grow this community of like-minded funders, deepen our understanding of how racial capitalism impacts the current economy, and organize to shift philanthropic practice, we invite you to join us by funding the next cohort of the Racial Capitalism Community of Practice. If you would like to learn more about how to contribute to this work, please reach out to me.
In solidarity,
Neda