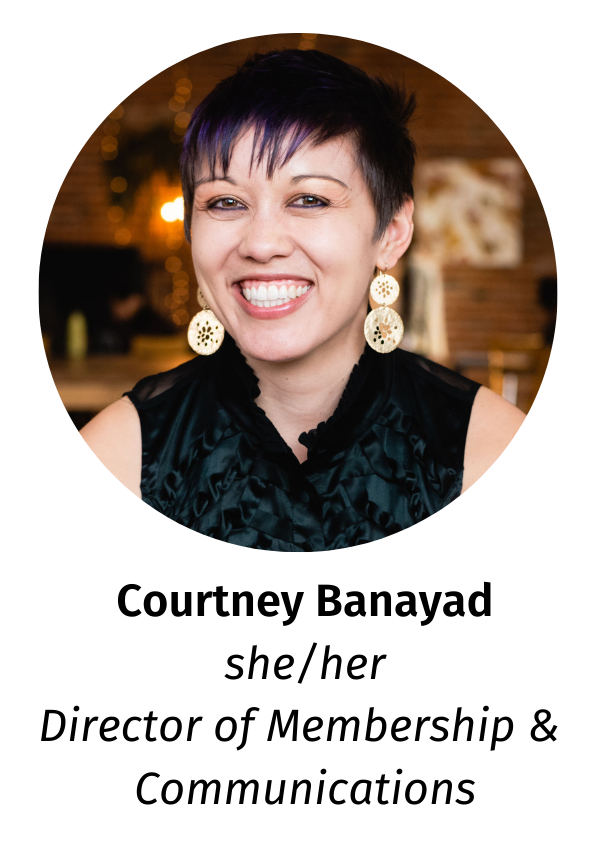 At the beginning of this month, Neighborhood Funders Group hosted our final Member Connection Call of 2021. These calls are informal virtual spaces for grantmakers to truly connect and co-conspire; if you haven't joined one yet, we hope that you will in 2022 —
register here
for our next call on January 26!
On this year's Member Connection Calls, we've talked about how we're infusing care into our organizations and grantmaking, racial capitalism, racial justice organizing in specific places (and how philanthropy must move more + more + more money to BIPOC and low-income communities), rapid response funding, and lessons revealed to us by the pandemic on how to be better grantmakers and liberate all philanthropic assets.
We've shared the things that never fail to bring us comfort, offered tips for harnessing joy in all of the seasons, and taken each other on trips through our memories to our favorite vacation spots.
After co-hosting Member Connection Calls with NFG's President, Adriana Rocha, for well over a year, I've found that something that someone shares at each call resonates deeply for me. On this December call, it was:
'No' creates space to be a whole person at and outside of work.
It feels fitting to me to be putting the finishing touches on this message to you on NFG's final workday of the year. Beginning tomorrow (December 15), NFG will be closed for a three-week paid administrative break. We're saying 'no' to more meetings, more emails, and more work in favor of pausing, stopping, and creating the space to rest. Because we know from Tricia Hersey at The Nap Ministry that REST IS RESISTANCE.
The NFG team will return to our respective home offices on Wednesday, January 5. Here's a sneak peek into NFG's 2022: we'll be sharing our new theory of change, updating our website and brand, and announcing plans for our 2022 National Convening. And we'll continue sharing how we're centering our culture of care in our efforts to shift power in philanthropy towards justice and liberation.
Truthfully, I don't expect us to feel fully rested when we return — if 'feeling fully rested' is even a possibility in a capitalist world that values grind culture and all too often uplifts white supremacy culture characteristics of perfectionism, urgency, and quantity vs. quality. But I do know that this team-wide break moves us closer to a vision where all of our communities thrive in a liberated world where we are all well, where we are all cared for, and where there is abundance for all —and NFG is invested in this vision.
We look forward to co-conspiring with you to move money to racial, gender, economic, and climate justice in 2022. And we hope that you too say 'no' to what you need to and rest in any & every way that you're able.
Cheers!
Courtney Banayad
she/her
Director of Membership and Communications