NFG's Integrated Rural Strategies Group (IRSG) launched its inaugural committee of Movement Advisors in August 2021. These Advisors will deepen IRSG's work to increase philanthropy's accountability to rural movement leaders. These seven rural leaders reflect the powerful and broad diversity of rural communities, representing a range of geographies, issues, races, cultures, and more. What these leaders and their organizations all have in common is that they are organizing and building power in rural areas. Their work is core to building and preserving a true multiracial democracy and protecting the health, safety, economic opportunity, and ability for rural communities to thrive.
While IRSG and our partners hold existing relationships with each of these seven leaders, we are honored to formalize this year-long engagement by supporting these leaders with honoraria and providing a platform to lift up their work before philanthropy. IRSG will follow the Advisors' lead and center their priorities and strategies as we design our program offerings and resources. We look forward to opportunities to build relationships among the IRSG Movement Advisors and between the Advisors and funders in our network over the twelve month duration of this engagement, and in our shared work for years to come.
---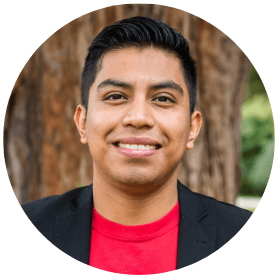 Angel Garcia (he/him/his)
Californians for Pesticide Reform & CAPS (Coalition Advocating for Pesticide Safety)
Agro-Citrus Lands of  Tulare County, CA
Email: Angel@pesticidereform.org 
Website: https://www.pesticidereform.org/
Angel is the Organizing Director with Californians for Pesticide Reform and founder of the Coalition Advocating for Pesticide Safety. Born and raised in California's San Joaquin Valley, Angel also has deep ties to the Mixtec village of San Jeronimo nestled in the foothills of the Sierra Madre in southern Mexico. His previous experience includes working with transnational indigenous communities, farmworker families and rural families in the San Joaquin Valley. Angel holds a B.A. in Latin American & Latino Studies and Politics from University of California, Santa Cruz. He is based in Tulare County and is the proud parent of two kids – Anuri and Urian.
---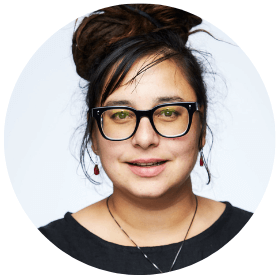 Eowyn Corral (they/she)
Dakota Rural Action
Dakota/Plains Region
Email: eowync@dakotarural.org
Website: www.dakotarural.org
Eowyn Corral, director of development and programs at Dakota Rural Action and the current chair of the National Sustainable Agriculture Coalition, has focused on local and regional food & ag policy for the last 10 years. Based in the Dakotas, the occupied lands of the Oceti Sakowin Oyate (the Great Sioux Nations), and utilizing grassroots community organizing as the foundation, Dakota Rural Action works on agricultural policy at the local, regional, national, and tribal arenas. Eowyn comes to this work via a love for fiber animals, seasonal foods, and textile arts. Originally from southern California and of Michoacán descent, Eowyn plans to find their way back to the west coast to raise animals on pasture on a multigenerational farm for the golden years of life.
---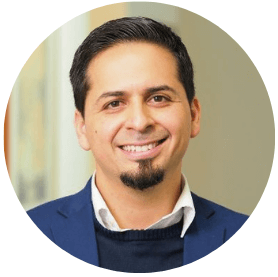 Jaime Arredondo (he/him/él)
CAPACES Leadership Institute
Oregon
Email: jaime@capacesleadership.org
Website: https://capacesleadership.org
Jaime is a proud immigrant from Las Ranas, Michoacan, Mexico. He has over 16 years of experience working in movement building community-based organizations. Some of his favorite roles have included: tour guide, smiles provider, peace maker, convener, agitator (with a smile), storyteller, and wannabe graphic designer and handy person.
---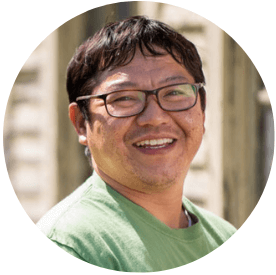 Janssen Hang (he/him/his)
Hmong American Farmers Association
Midwest/Minnesota
Email: janssen@hmongfarmers.com
Website: https://www.hmongfarmers.com
Janssen Hang is the Executive Director and Co-Founder of the Hmong American Farmers Association. Janssen grew up growing, harvesting and selling vegetables for the local food economy and currently runs his family-owned value-added business making spring rolls and egg rolls at the downtown Saint Paul Farmers Market. A 2001 Saint Olaf graduate in Biology and Asian Studies, Janssen has over 20 years of experience in agriculture, 12 years in small business management, and 7 years as a licensed-real estate agent. Janssen is also one among just a few certified Hmong Mekongs (cultural broker). Janssen likes to spend his free time with his family in the outdoors.
---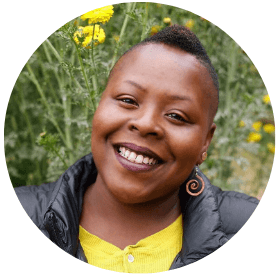 Brandie Mack (she/her/we)
The Butterfly Movement
Sonora/Tuolumne County and Oakland, CA
Email: bhealthybholistic@gmail.com
Website: www.thebutterflymovement.com / www.brandimack.com
Brandie is a mother of three beautiful daughters, a Holistic Health Educator, Therapeutic Massage Therapist, Trauma-Informed Youth developer, Powerful Presenter, and Permaculture Designer. She holds a bachelor's degree in Human Service Management, and a certification from Star Hawk's Earth Activist Training. Brandie has worked and trained in holistic health and ecological sustainability with youth and adults for over 15 years. Brandie is currently the National Director of The Butterfly Movement which is committed to healing the wounds of our Soul (through Rebuilding and Re-Framing our emotional selves), planting a Seed of faith as we Regenerate and Reconnect our hearts and our hands to the earth, leading ultimately to manifestation in the Soil of our Reactivated lives!
Currently, Brandie serves on the following boards: The North America Permaculture Magazine, Northern California Resilience Network and the Northern California Women in Permaculture.
---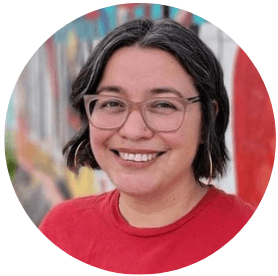 Fabiola Ortiz Valdez (she/her/ella)
Food Chain Workers Alliance (FCWA)
Syracuse, NY
Email: fabiola@foodchainworkers.org 
Website: https://foodchainworkers.org
Fabiola is originally from Chihuahua, Mexico. She worked as an organizer in her home country supporting the work of Zapatista communities in Chiapas. Fabiola has worked with migrant farmworkers in the U.S. since 2009, first as a health case manager and researcher in the egg, dairy, Apple, and blueberry industries in Maine. Later she worked as a researcher and labor organizer with dairy workers in New York at the Workers Center of CNY. She has also participated and led research projects with different immigrant communities across the country. Fabiola is currently the Lead Organizer for the Food Chain Workers Alliance (FCWA), a coalition of worker-based organizations whose members plant, harvest, process, pack, transport, prepare, serve, and sell food, organizing to improve wages and working conditions for all workers along the food chain. Before joining FCWA Fabiola was an organizer for the New York immigration coalition (NYIC), an organization that advocates for immigrants rights in your state.  Fabiola currently lives in Syracuse, NY, she has a MA in Cultural Anthropology and is a Ph.D. candidate in Anthropology from Syracuse University.
---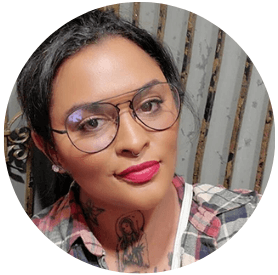 Julianne Jackson (she/her/they/them)
Black Joy Oregon
Oregon
Email: BlackJoyOregon@gmail.com
Website: Black Joy Oregon
Julianne is a mom, survivor, and racial justice advocate who uses her voice to speak up for change. She is the founder of Black Joy Oregon, a grassroots advocacy group that promotes Black joy, female leadership development, and culture throughout Oregon. Prior to joining Partnership for Safety & Justice, Julianne worked in social services, mental health, and community education. She also has experience as an organizer in the labor movement, and she has served as committee chair for the Salem-Keizer NAACP. In her role at PSJ, she will continue to work tirelessly to advance racial and economic justice locally and across the state. In her off-time, you can find her performing as a singer songwriter and traveling Oregon.