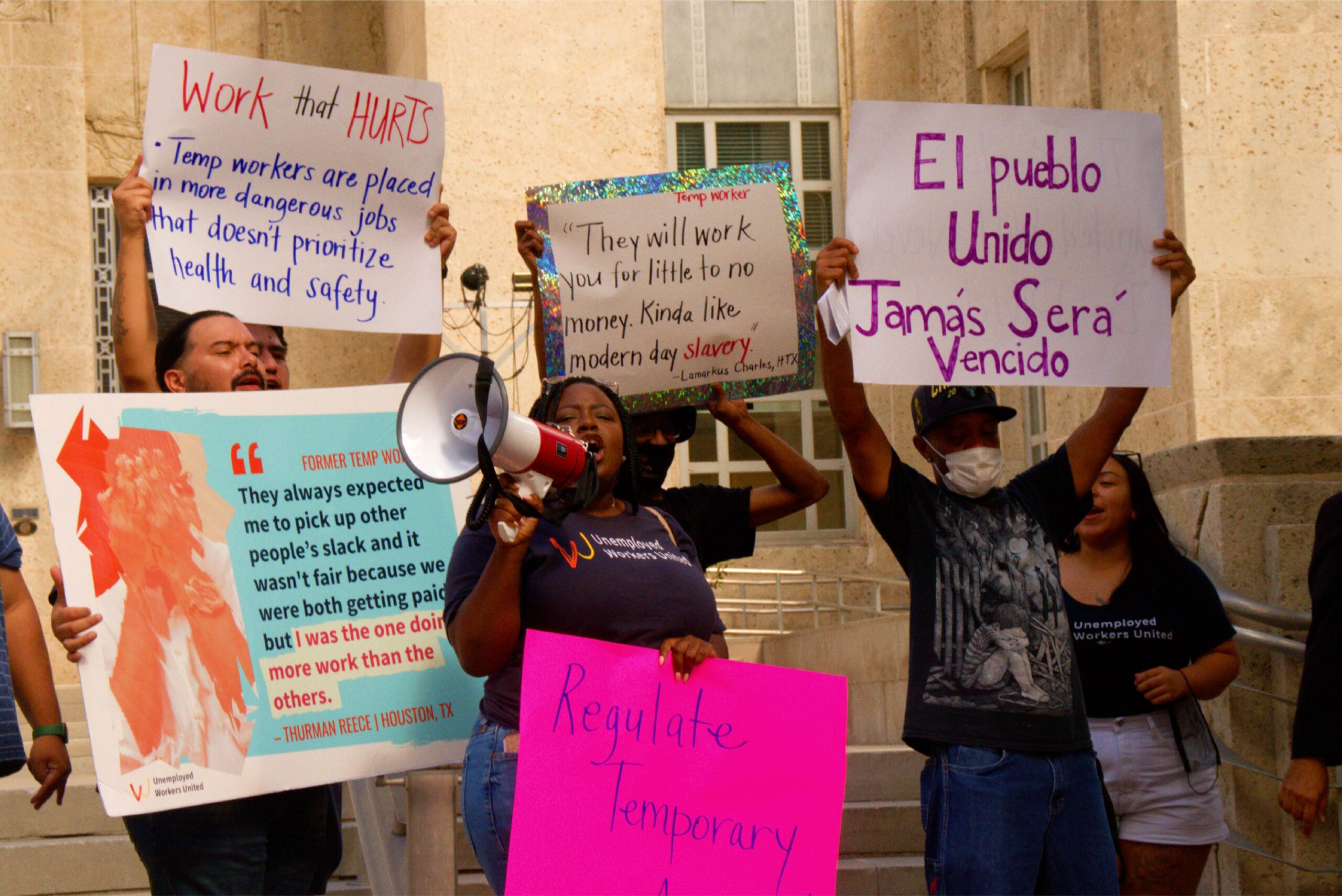 Please join us for our webinar, Exponential Reach: How Worker Power Organizations Can Reach Millions and Grow to Scale to Win on Wednesday, October 11, 2023 at 10:30am - 11:30am PT | 11:30am- 12:30pm MT | 12:30pm- 1:30pm CT | 1:30pm - 2:30pm ET.
Many movement organizations have the potential to shift power but lack the resources and capacity to reach and activate millions. Especially in the Southeast and Southwest, chronic disinvestment has led to a lack of infrastructure, minimal access to technology that could allow organizers to maximize their efficiency and reach new people at scale, and few training opportunities to grow the bench of strategic campaigners who understand how to use modern digital and data tools to enable power building. While digital space is occupied by people and institutions who do not have our communities' best interests in mind, our movements are often left talking to the same small circles of people. In order to win, we need to cut through the noise, level the digital playing field by using the tech tools that already exist to reach society on a mass scale, and activate millions of people as leaders and movement builders for worker power and racial justice.
Unemployed Workers United has been the catalyst and the utility for organizations to exponentially expand their reach to engage millions. Since 2020, we have communicated with 17 million people, predominantly poor and working class people of color in the Southeast and Southwest and partnered with over 40 organizations to build data and digital infrastructure necessary for our movement to reach millions more. We support the modernization of outreach efforts and allow organizations to utilize our technologically advanced infrastructure to find the people from marginalized communities that are missed in traditional electoral and organizing campaigns. From contacting every Black women in the state of Alabaman in less than a week ahead of the second Amazon Bessemer unionization vote to garner needed community support to digitally locating over one thousand wind and solar workers in Texas in order to conduct the first ever survey of working conditions in that sector and to build new organizing lists, Unemployed Workers United is playing a critical role in the worker power ecosystem and beyond.
Come hear from Unemployed Workers United's Neidi Dominguez, TX Climate Jobs Project's Bo Delp, Warehouse Worker Resource Center's Sheheryar Kaoosji, and Teamsters Local 396's Victor Mineros, about the importance of investing in bringing digital and data tools and expertise into worker power organizing and what becomes possible for our movements when we are able to reach millions of people we aren't yet talking to. We are also joined by supporters from the philanthropic community, Ford Future of Work(ers) Program Officer Maritza Silva-Farrell, Worker's Lab CEO Adrian Haro, and NFG's Funders for a Just Economy Senior Program Officer Leanne Sajor. Unemployed Workers United is currently working to raise $500,000 by the end of the year, through direct funding as well as contracts to offer capacity building and technical assistance to grassroots organizations across our priority region to leverage digital and data tools to grow to scale.
This event is co-hosted by Unemployed Workers United, Ford Foundation, The Workers Lab and Funders for a Just Economy.