In this first cohort of the Racial Capitalism Community of Practice, funders developed skills to shift philanthropic culture, grantmaking strategies and practices, and move more resources toward movement efforts to build an economy that works for all. Throughout this time, participants shared the value and importance of a political home and a space to strategize and learn about racial capitalism together.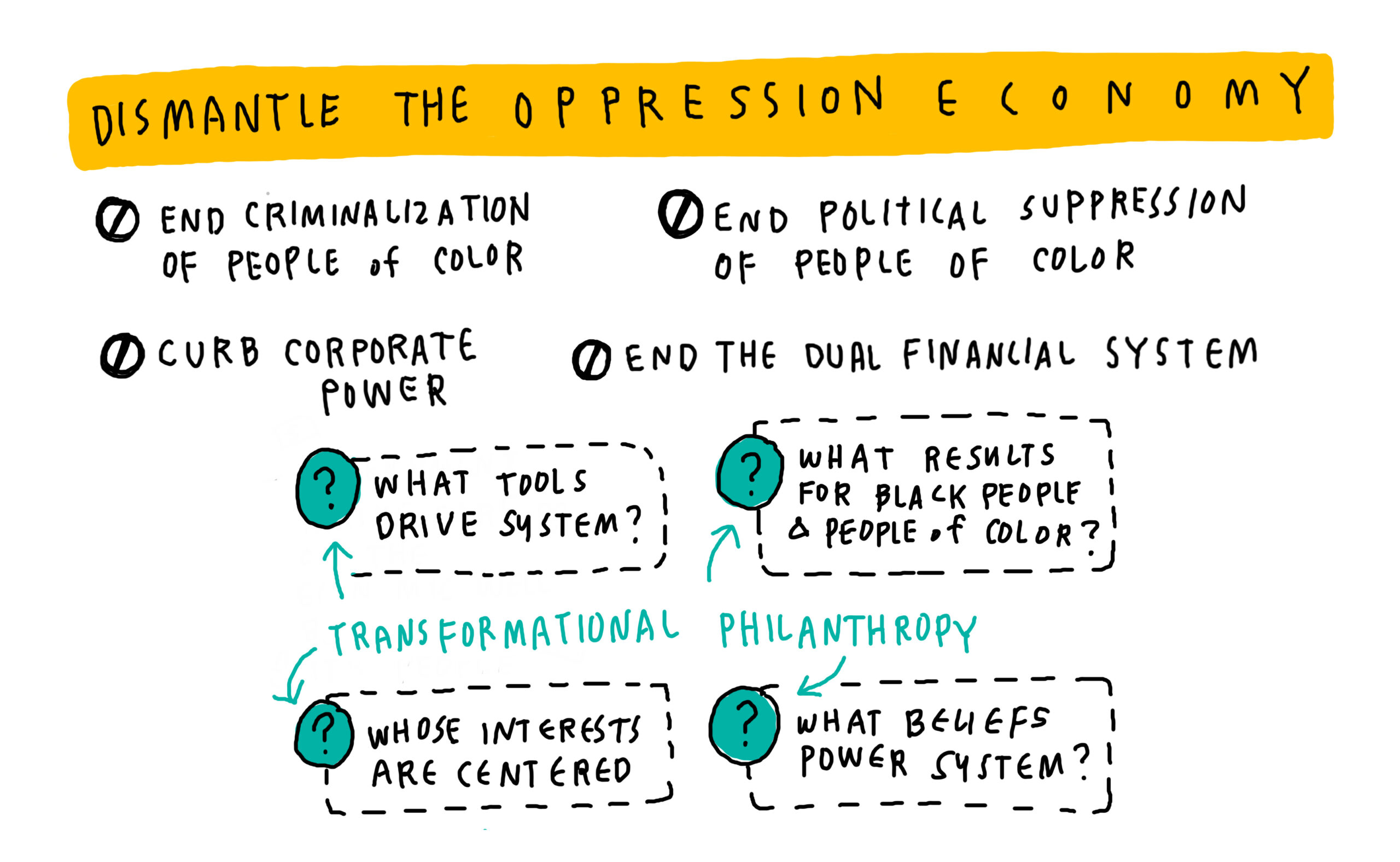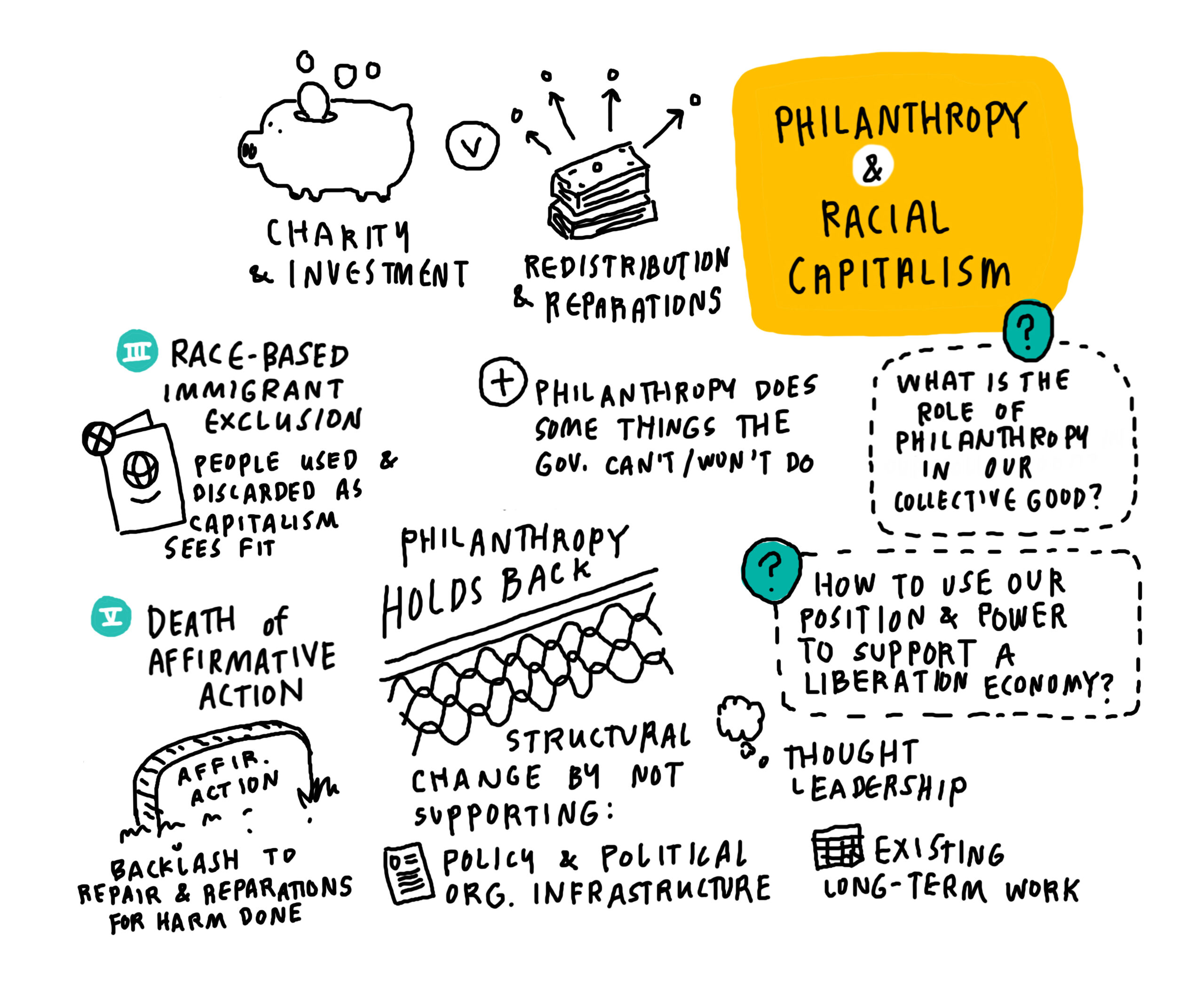 We also named and explored the implications of racial capitalism on philanthropy, how philanthropy is complicit in these dynamics, and how we could use our positions and power to support a liberation economy.
Further, we moved ourselves toward action by selecting right-size collaborative projects to more deeply incorporate new efforts to interrupt racial capitalism and re-invest energy and resources toward longer-term strategies within our institutions. Here are some of those learnings!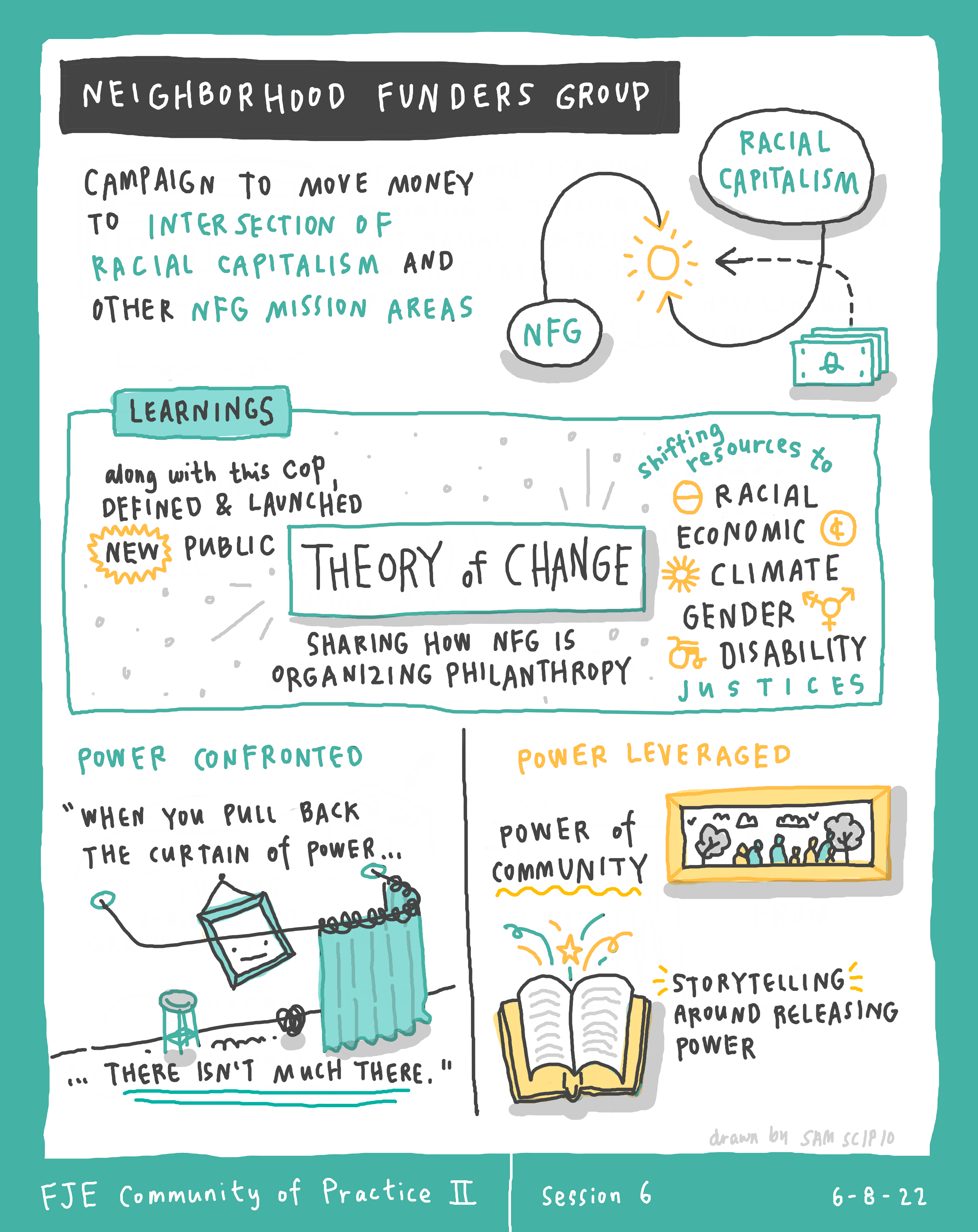 Northwest Area Foundation shared learnings and reflections in We Need Economic Models that Serve Communities of Color Better.
"Creating alternatives to racial capitalism will mean partnering with organizations that help us to all rethink our relationships to work, to productivity, and to each other. It will require asking about how our economy works, and for whom, and finding the answers that repair the harm done from racism. It will also require philanthropic funders, including the Foundation, to be honest about the harm that has been done to communities of color. We're just getting started."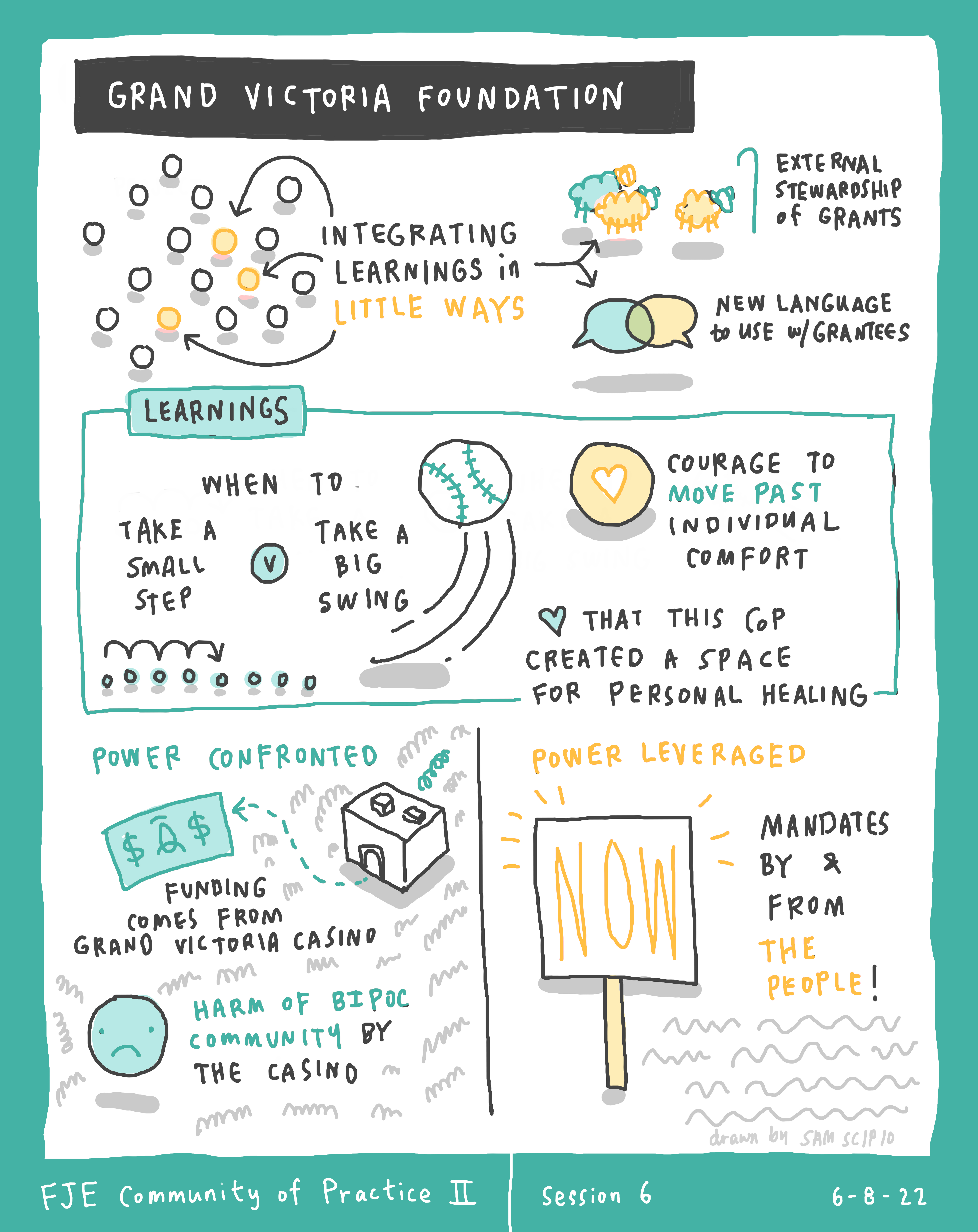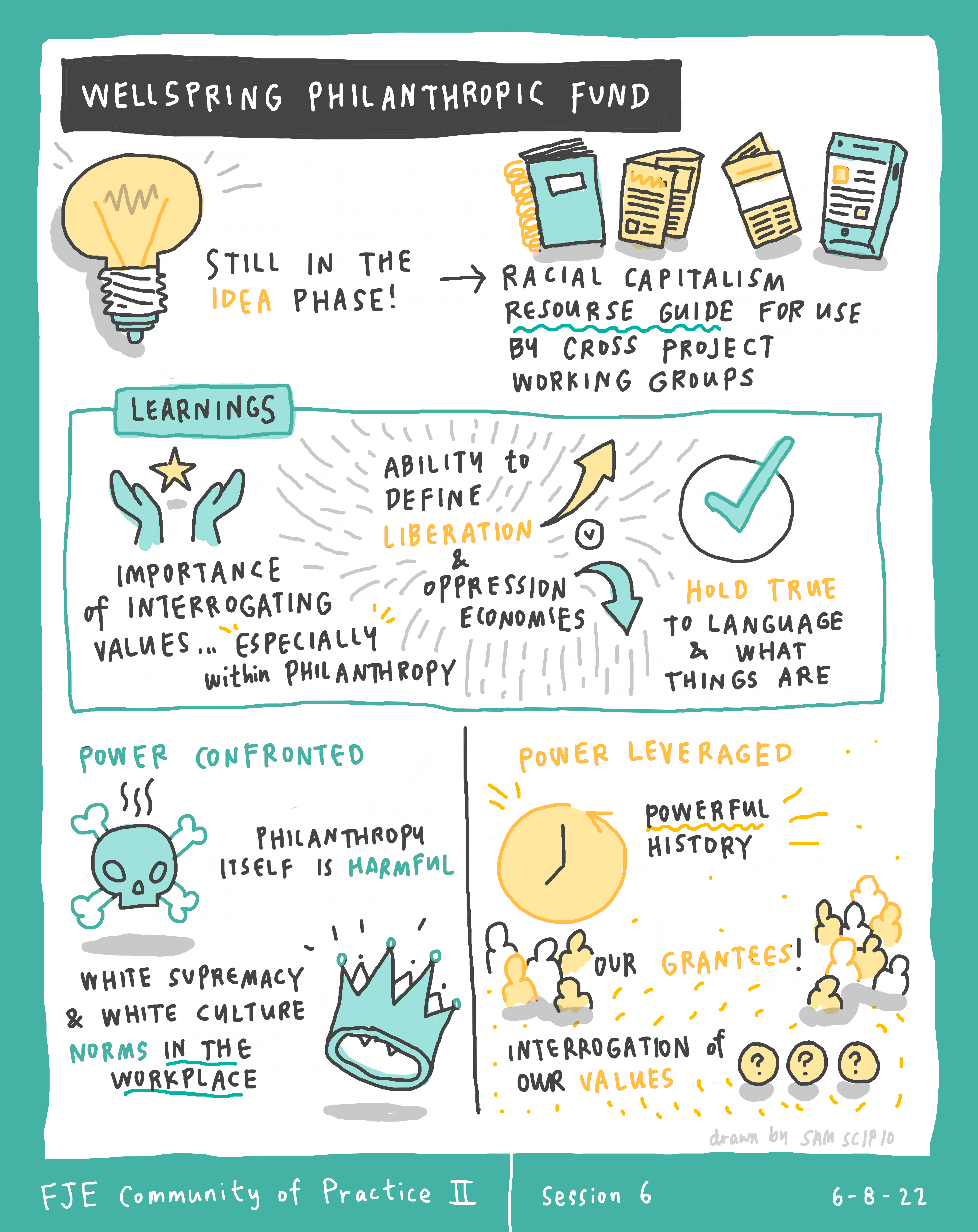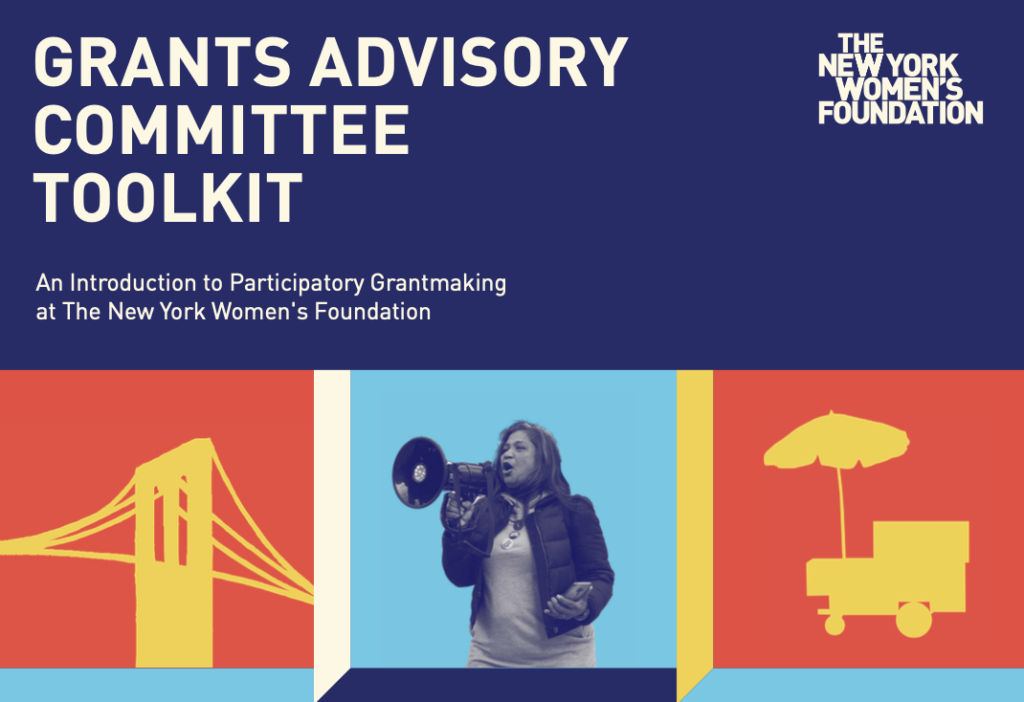 The Grants Advisory Committee Toolkit: An Introduction to Participatory Grantmaking at The New York Women's Foundation reflects learnings from the cohort. The report shares how "Philanthropy can also support a Liberation Economy by shedding its 'charity' and 'investment' framework, and instead embracing a redistribution and reparations model that centers the historically exploited and excluded communities that built this country's wealth.9 These are the very communities that should be determining how philanthropic funds are spent." Read the report here.