Dimple Abichandani, Executive Director of the General Service Foundation, urges grantmakers and the philanthropic sector to take concrete actions to defend democracy and speak out against racist attacks on people of color. This post was originally published here by the Trust-Based Philanthropy Project.
Dimple was part of the first Philanthropy Forward: Leadership for Change Fellowship cohort, a joint initiative of Neighborhood Funders Group and The Aspen Institute Forum for Community Solutions. General Service Foundation, which partners with grassroots organizations to bring about a more just and sustainable world, is a member of NFG.
---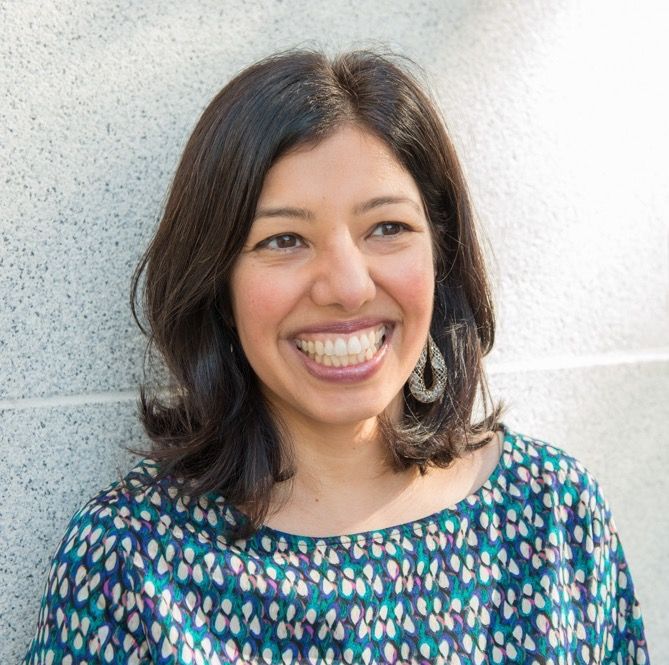 It was just a year ago, and yet it feels like a lifetime.
Last March, I was dreading a hectic month packed with too much work travel. Long before we had heard of Covid-19, many of us had been preparing for 2020 to be a consequential year, one in which our democracy was on the line.
My mother had generously traveled from Houston to help with childcare during my travels. Her two-week visit turned into three months, and our worlds as we knew them changed.
Covid happened.  
Then the racial justice uprisings happened.
The wildfires happened.
The election happened. 
And then an armed insurrection to overturn the democratic election results happened.
Every turn in this tumultuous year reaffirmed the reality that justice is a matter of life and death. 
Our democracy survived, though barely. But more than half a million Americans did not, and this unfathomable loss, borne disproportionately by communities of color, is still growing.
Across the philanthropic sector, funders stepped up to meet the moment. We saw payouts increase, the removal of unnecessary bureaucracy, and commitments to flexible support from not only public and private foundations but also individual philanthropists who gave unrestricted billions.
A year ago, we all faced a rapidly changing reality — one that it made it hard to know what the next month, or next year might hold.  Now, we have turned a corner in a most consequential time in American democracy, a time that has been defined by the leadership of Black women and grassroots movements for social justice that are building the power of people — and these movements are just getting started. There is momentum for change, leadership that is solidly poised to make that change, and broad-based support for the bold solutions that will move us towards a more just and equitable society.  We are in a dramatically different time that continues to call for a dramatically different kind of philanthropy.
As we look back on this year of crisis, and see the opportunities before us now more clearly, how are funders being called to contribute to the change we know is needed?  To answer these questions, I point to the truths that remained when everything else fell away.
We have the power to change the rules.
In the early days of the pandemic, close to 800 foundations came together and pledged to provide their grantees with flexible funding and to remove burdens and barriers that divert them from their work. Restrictions on funding were waived, and additional funds were released. These changes were not the result of years-long strategic planning; instead, this was a rare example of strategic action. These quick shifts allowed movement leaders to be responsive to rapidly shifting needs. Grantees were more free to act holistically, to mobilize collectively, make shared demands, and achieve staggering change.
Today, our grantees are coping with the exhaustion, burnout, and trauma from this last year, the last four years, and even the last four hundred years. Recently, many of us have begun to invest more intentionally in the healing, sustainability, and wellness of our grantees. Systemic injustice takes a toll on a very individual human level, and as funders, we can and should resource our grantees to thrive.
Ash-Lee Woodard Henderson, Co-Executive Director of the Highlander Research and Education Center, has urged philanthropy to, "Fund us like you want us to win." Last year, we learned that we are capable of doing just that — and doing it without delay. Let's build on funding practices that center relationships and shift power to our grantees.
White supremacy got us into this mess; racial justice will get us out.
Racial justice went mainstream in 2020 as the multiple crises exposed deep inequities and injustices in our midst. In the months after the world witnessed a police officer brutally murder George Floyd, many funders responded with explicit new commitments to fund Black-led racial justice work. These standalone funding commitments have been hailed as a turning point in philanthropy — a recognition of the importance of resourcing racial justice movements.
As we move forward, we must ensure that these newly made commitments are durable and not just crisis-driven. Movements should not have to rely on heartbreaking headlines to drive the flow of future resources. We can build on new funding commitments by centering racial justice in all our grantmaking. As resources begin to flow, let's ensure that our frameworks are intersectional and include a gender analysis. To demonstrate a true desire to repair, heal, and build a multiracial democracy, philanthropy must do meaningful work in our institutions so that, at all levels, there is an understanding of the root causes of inequality and the importance of investing in racial justice.  Rashad Robinson, President of Color of Change, captured the centrality of this when he said, "We don't get racial justice out of a true democracy. We get a true democracy out of racial justice."
We know how to be "all in" when it's important. In this next period, it's important.
With crisis as the rationalization, many endowed foundations were inspired to suspend a practice that our sector has long taken for granted: the 5% minimum distribution rule. In the face of compounding threats to our lives and our democracy, 64 individuals and foundations pledged to increase spending to 10% of the value of their endowment in 2020. And for the first time in years, the philanthropic sector is giving meaningful attention to the topic of spending decisions and the problem of treating the payout floor as though it is the ceiling.
To take full advantage of this once-in-a-generation opening for transformation, funders must put all the tools in our toolbox behind our ambitious missions. Social justice philanthropy can build new spending models that are not only more responsive to the moment, but also set our institutions up to better fulfill our missions — today and in the long-term.
This past summer, 26 million people marched in the streets of their small and large cities to proclaim that Black lives matter. It was the largest mobilization in our country's history. Last fall, despite numerous efforts to suppress voters, social justice organizers mobilized the largest voter turnout we've ever seen. Now, as a result, we are in a moment that holds immense possibility. 
In big and small ways, we are all changed by this year. 
Our sector and our practice of philanthropy has changed too.  Let's claim the opportunity that is before us by reimagining our norms and adopting practices that will continue to catalyze transformation.  The old philanthropy has been exposed as unfit. The new philanthropy is ours to create.