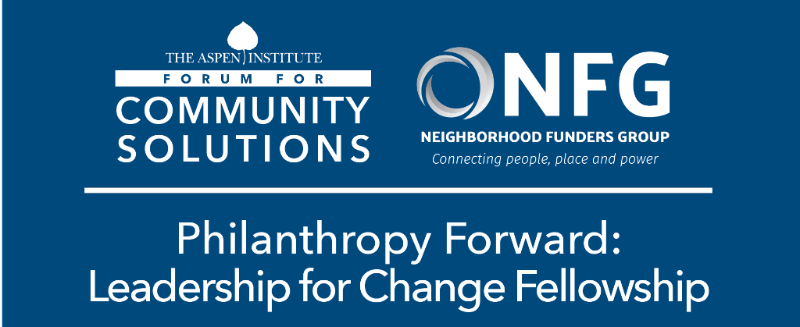 In October 2018, some of philanthropy's top leaders came together for the launch of Philanthropy Forward, a new leadership fellowship for CEOs of progressive philanthropic institutions, hosted by Neighborhood Funders Group in partnership with The Aspen Forum for Community Solutions.
Over the next eight months, this cohort will build and advance a shared vision for the future of philanthropy as a financial engine for equity and social justice. Philanthropy Forward will provide opportunities to build deep relationships across foundations, learn what peers are grappling with, and work together as strategic thought partners on the sector's most challenging issues.
2018 - 2019 Philanthropy Forward Cohort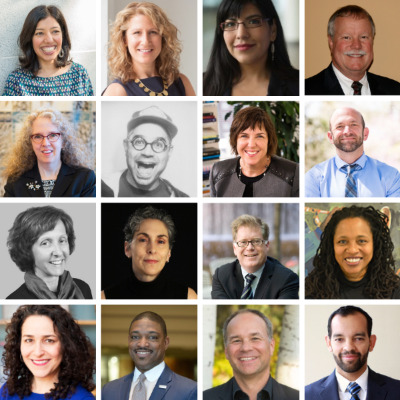 Dimple Abichandani, General Service Foundation
Sharon Alpert, Nathan Cummings Foundation
Elizabeth Barajas-Roman, Solidago Foundation
Ned Calonge, The Colorado Trust
Irene Cooper-Basch, Victoria Foundation
Farhad A. Ebrahimi, The Chorus Foundation
Nicky Goren, Meyer Foundation
Justin Maxson, Mary Reynolds Babcock Foundation
Joan Minieri, Unitarian Universalist Veatch Program at Shelter Rock
Maria Mottola, New York Foundation
Mike Pratt, Scherman Foundation
Jocelyn Sargent, Hyams Foundation
Pamela Shifman, NoVo Foundation
Starsky D. Wilson, Deaconess Foundation
Steve Patrick, Aspen Institute Forum for Community solutions
Dennis Quirin, Neighborhood Funders Group
If your foundation's executive director would benefit from joining the next class of progressive leaders in philanthropy, get in touch with Amanda Hwu at amanda@nfg.org.
This fellowship is best suited for philanthropic institutions that are already supporting racial equity and powerbuilding, and are looking to go deeper by building a strong peer group and aligning more towards equity and impact. Learn more about the core program components and participant experience.