"It's all about connection!" 
That's what I thought to myself as I left my 80 degree home to get on a 6:30am flight to unseasonably chilly Los Angeles, just in time for Southern California's latest atmospheric river (eeep!), to gather with my NFG colleagues and Board. The NFG team last gathered in person in September 2022, in Minneapolis, hosted by our Interim President, Amy Morris. That was the first time in my now almost three-year tenure that I got to meet most of my colleagues in person. One of my favorite memories of that trip is one of my colleagues seeing me cackling away with Neda Said, NFG's Program Manager, and saying they would never have guessed it was our first in-person meeting. That's what happens when you pop out of the Zoom boxes, brave the airport, and get on a plane to go be with your people.

I love remote work, don't get me wrong. But I love it because where I live, in New Orleans, I am part of a boisterous and beloved community. My Amplify Fund colleagues often see me waving or shouting a greeting to my neighbors as I sit on my porch during our Monday team meetings (in New Orleans, you say hello, period. I don't make the rules). I have friends on my street who grab my mail, neighbors who ask after my grandmother, and a gaggle of niblings here. I know my favorite farmer by name (hi Charisse!) and when I got into a car accident close to my house, the owner of the local bakery gave me a free slice of cake to calm my nerves. It's the only place I've lived that I specifically and intentionally chose to be in, and it's the place where as an adult, I found my people (and my dog).

But what does this have to do with NFG, right? Nothing really. Well, except that NFG as an organization is deeply rooted in the power of place. And NFG was founded on the principle of connection — to our colleagues, neighbors, friends, and even strangers. Also, NFG is good at convening.  

So earlier this month, I braved the airport and the weather and went to LA. Manisha Vaze, our Interim Vice President of Programs, greeted the team with tacos in her backyard. Neda and I cackled together more, I had coffee runs with colleagues, and post-dinner strategized with Board members. I deepened my connections to my team, my colleagues, our organization, and saw parts of LA I hadn't seen before. Don't tell anyone but thanks to this trip, I *maybe* found some parts of LA I truly love.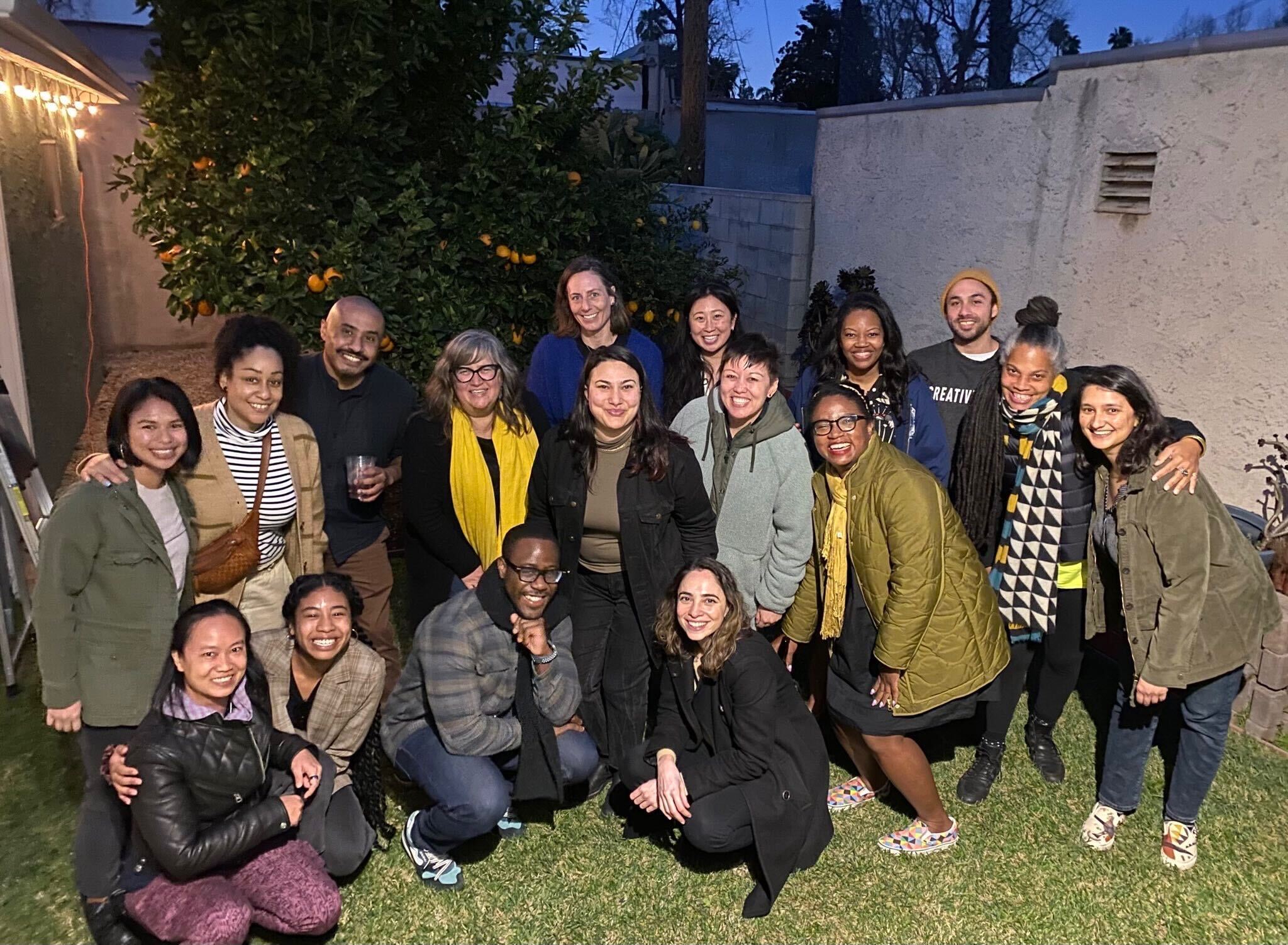 And this May, I'll do it all over again (except no airport, I'm doing a little road trip this time) and head to Wilmington for NFG's National Convening — my first since starting at NFG back in June 2020 — which has the very fitting theme: Connection.
I'll get to reunite with many of Amplify Fund's incredible grantee partners in Eastern North Carolina, people near and dear to my heart as a North Carolinian. I'll get to see all my NFG colleagues for the second time this year. And I'm hoping I'll get to see you at this convening too, and talk your ear off about the finer points of barbecue and the rocking chairs in every North Carolina airport.
Because it's all about connection.