Earlier this summer, we had the fortune to sit down with Central Labor Council (CLC) of Nashville & Middle Tennessee President Vonda McDaniel. McDaniel gave us key insights – shared in this Strike Watch interview -  into the critical organizing led by food processing workers hard-hit in unsafe meatpacking plants in the region and throughout the US as the COVID-19 pandemic worsened.  But meatpacking is not the only place workers are rising up in the Nashville area – where organizations are redefining Black and migrant-led labor organizing in new and important ways.
As we honor the many essential workers on the front lines of our economy this Labor Day, FJE presents our continued conversation with Council President McDaniel. She shares below about important new organizing across retail, urban development, healthcare and more to ensure the growing "Nash-Vegas" actually works for local communities, especailly as Tennessee sped to re-opening. In partnership with NFG's Amplify Fund, we will be dialoguing more deeply about groundbreaking work in Nashville in our upcoming Virtual Learning to Nashville September 21-23, 2020. We encourage funders to register here and join us as we meet with Stand Up Nashville and The Equity Alliance, and of course, McDaniel and the CLC – and engage with film, music, and more to get a sense of the critical work in this changing Southern economic hub and its implications for worker power across the US.
There's been a lot of attention to the South in regards to re-opening and the effects of COVID-19. We've talked a bit about the important crisis in meatpacking in central Tennessee. How have workers been responding and organizing in Nashville more broadly?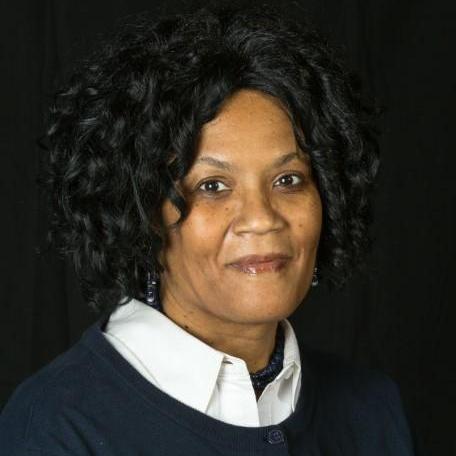 Nashville has become an East Coast entertainment hub - they call it "Nash-vegas" right?  And so hospitality is really the growth industry in the city, alongside health care.  The hospitality workers, mostly in restaurants and some in hotels, have been organizing. In fact some have started to reached out to Restaurant Opportunities Center (ROC) and have started a Nashville (Music City) chapter.  As we were reopening the economy, the press wanted to know what restaurant workers were feeling about it. What the workers saw were the dangers, and we've been working with them. [ROC Music City – a Stand Up Nashville partner - has also recently brought to light individual businesses that were hiding COVID-19 exposure, and won protections for workers in these small businesses.] It's really exciting to see the growth opportunity there in terms of organizing.
In health care, at Vanderbilt University Medical Center they didn't have enough staff when COVID hit so the company brought in temporary workers. The workers – the nurses - demanded that they get hazard pay because they saw that the temps were getting paid more. So we've seen collective action there.
In the dollar stores - both Family Dollar and Dollar General - because they cram so much cheap merchandise in the stores, there's not a lot of room for social distancing. In many cases they're not providing the Personal Protective Equipment. When they bring their own mask we had reports that workers are told not to wear them – even when they're the homemade mask that they bring. Those workers have created a Facebook group and are really beginning to organize here and in other places. They have even reached out to those workers that have unionized In New Orleans to talk about what the differences in are in those stores and what they need to do to get a union in here, in Tennessee. [Dollar General staff in conversation with United Food and Commercial Workers Local 655 and speaking out about hazard pay were also targeted for firing by the company.]
One of the big issues in the South (and the Midwest) is the way conservative state governments have sought to stop everything from minimum wages to abortion through their power of pre-emption. How is this playing out in Nashville in this time?
Especially in this moment COVID-19 has presented a lot of challenges for our local government. Because of that there are things that they cannot do like paid sick leave, like property tax freezes. We're in a moment where our economy was based on sales tax which has gone to nothing, and so the revenue streams are just not what they need to be. In order to keep essential services running they have to raise property taxes, but all of the tools that local governments have to try to help in this moment have been stripped by state preemption. We've been preempted over and over again. We tried to pass living wage ordinance. We passed it; it was preempted. We passed on a ballot measure - local hire - so that we could hire local workers on public projects. That was passed by the voters of the county; it was preempted.
Those in state power have been using preemption to prevent cities from being able to do the things that they consider important to help their citizens. So we have a coalition across the state that has come together, that has been trying to run a campaign to put pressure on the governor to use his emergency powers to take action and make sure that at least in this moment that preemption is not an issue. The campaign gives us an opportunity to talk about what preemption is and how it's impacted our ability to help the residents of Nashville. I know it will continue beyond this pandemic and will only become more important to confront.
How do workers fit in the bigger picture of a changing Nashville, and the unprecedented development the city has been experiencing?
Every time you turn on the TV, they say Nashville is a city on the rise. But those in charge have been building it on the cheap. [In a telling incident this June, a 16 year old Latinx worker died falling off a scaffolding, building a new development in Nashville, with no safety harness and questionable safety practices by the company.
"Every time you turn on the TV, they say Nashville is a city on the rise. But those in charge have been building it on the cheap. "
We have been able to work with our building trades affiliates to create an apprenticeship readiness program to recruit folks out of what they call the "promise zones" and give them the skills necessary to be successful in the federally registered apprenticeship programs and the union apprenticeship programs.  Our Central Labor Council has been a partner with that, and it's been interesting because in building that work, we've created a table that has faith partners working with us. The ecosystem is really coming together, and most of the recruits for our last class came from our faith partners. We've been able to develop relationships with the Interdenominational Ministers Fellowship which is the African-American ministers fellowship at Vanderbilt Divinity School. They recruited them out of the churches: the ministers knew they had returning citizens in their congregation that really needed a path to a different life. In reaching the immigrant community we had the Catholic Labor Network which was also really instrumental in helping us to really build a very diverse class also in our Multi-Craft Core Curriculum (MC3) program.
Stand Up Nashville, with the CLC is part of, along with a few of our unions and Nashville Organized for Action and Hope (NOAH), have been able to really move on the policy side to increase their presence and power for working families.
How have you resourced this significant growth in labor and community organizing?
You know, it's constant.  We are really trying to organize and build, and we really feel like that in Nashville we have set the table for growth for workers. We're excited about it - we have been trying to build infrastructure here for at least the last six to eight years.
But we find ourselves trying to having to chase funding in order to continue to do the work. The folks that oppose us, they don't have those barriers.  They have sustained funding for long periods of time - it really doesn't even matter whether they're successful and accomplish the benchmarks. We really have not had that kind of investment on our side, so we have to spend a great deal of your capacity right now on that.  Our CLC is in fundraising cycle; the reason is we have staffed up a level. We went from an all-volunteer organization to one with three staff. I mean, that's not a lot, but in order to be able to do and work with the community partners, keep up with what's happening in our local government, cultivate partnerships and organize you know that takes resources – the kind that it is very difficult to find funding for. We continue to look for ways to get investment in the work because we feel like that that, over time, there is definitely a return on that investment. You can see the growth in terms of all of the varied projects that people are working on that are part of our network, particularly in this moment.
Why is it important for those interested in economic justice to pay attention to Nashville at this moment?
You know there's a saying that however the South goes so goes the nation. Whatever is really bad in the South - if we cannot improve it here then eventually, it's going to trickle to the rest of the country. History has shown us that. Folks really should understand that what we do in the South, in terms of organizing, in terms of politics, in terms of all the things that we need to change in the economy - if we can't make change on the issues that matter in the South, then how will me make national change? This is a test ground for what happens across the country. But we are movinig to make that change.
*Photo Credit: Nashville CLC.
FJE's Strike Watch is a regular blog and media series dedicated to providing insight on the ways in which grassroots movements build worker power through direct action. Our ultimate goal: inform philanthropic action to support worker-led power building and organizing and help bridge conversations among funders, community and research partners. We are grateful and acknowledge the many journalists and organizations that produce the content we link to regularly, and to all our participants in first-hand interviews. Questions on the content or ideas for future content? Reach out to robert@nfg.org