Strike Watch brings you original content from FJE on urgent economic justice issues and the latest developments in grassroots efforts to build worker power - and where funders can partner and are taking action. This week, we bring you an in-depth interview with Rebecca Greenberg of the Solidago Foundation, who shares how and why the foundation has gone all-in on shoring up grassroots movements in four US states at the front-line of electoral defense. The Black and brown-led organizations Solidago partners with build power for low-income communities to advance a just economy and progressive co-governance; they see electoral defense pre- and post-election as inseparable from this mission. We are grateful for Rebecca taking time to share learning on the critical ways electoral defense work is having an impact and will be crucial for what comes next in Georgia, Arizona, Minnesota and North Carolina - and for honing in on key practices for funders supporting such movements!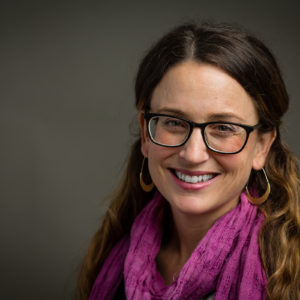 Can you share a bit about where and how Solidago is focusing when it comes to election defense, protection and post-election support, and what you're hearing from the ground?
Given that it's the biggest election of our lifetimes, we have focused our 2020 grantmaking in four core states: Arizona, Georgia, Minnesota and North Carolina. In terms of what we've been seeing, I would say top lines are voter suppression. This isn't new in any of the places where we've been and with the groups that we're talking to. They're kind of like, "Welcome to our world, welcome to our lives, welcome to what has always been true."
COVID-19 has completely shifted the terrain in every way. Leaders, organizers and communities on the ground have ramped up and pivoted to phone, text, and digital and online strategies, and the groups are able to organize and connect with folks as it relates to their Get Out the Vote (GOTV) work, as well as how as it links to mutual aid networks and rapid response. Many plans for this shift and expansion in GOTV have been in the works already as part of the way organizations are deeply connected and responsive to community needs.
"There is persistently a high level of calculated state-sanctioned repression that is overtly racialized across all of our core states - and beyond. Just because none of this is a surprise to groups doesn't make it less challenging to overcome and to combat."
What folks are facing in terms of voter suppression is multi-faceted: safe in-person voting and worries about mail and all of the misinformation and disinformation floating out in the cyber space. Organizations are physically helping people get to voting places safely with physical distancing and other barriers. There's an interesting difference in mobilizing in states where there's already a culture of vote by mail - like Arizona where roughly 70% of voters vote by absentee ballot – versus North Carolina where less than four percent of voters participated in voting from home in the last election. In different places there is also risk of violence - real threats that have already surfaced in all four of our core states (AZ, GA, MN and NC). In North Carolina for example, during the primaries in February, white militias and white supremacist groups showed up armed in the back of trucks or cars, with guns out, at the freeways where folks were getting off to go to their polling places. This has happened even prior to this cycle in the eastern part of the state, where over 20% of the state's Black community population lives. Along with armed violence there's the weaponizing of COVID-19, where states are creating their policy around and practices around election administration to repress votes, like the limiting of ballot boxes. Particularly egregious in Georgia, this includes actual in-person voter intimidation tactics by refusing to wear masks or passing local policies, ordinances or rules making it not legal to wear a mask at an in-person polling place. Outside of polling places, there are hostile forces taking masks off and coughing on folks waiting in line - a fear and intimidation tactic particularly directed at people of color and Black voters disproportionately impacted by the pandemic. It is very intentional, very calculated and perverse.
Georgia definitely received a lot of attention after the Abrams campaign in 2018, and there is persistently a high level of calculated state-sanctioned repression that is overtly racialized across all of our core states - and beyond. Just because none of this is a surprise to groups doesn't make it less challenging to overcome and to combat. The repression of elections is methodical, and there's political will and buy-in at the state and now national level for the system to function in this way.
How did Solidago – a long time supporter of economic justice and worker movements – decide to jump into election defense, and how have you extended support?
The foundation has been in a period of transition over the last year. At the beginning of 2020 the Board decided that the foundation was going to return to its original trajectory, to spend all the assets of the foundation down and to sunset by 2022-2023. Our Board prioritized the election. This is not changing our theory of change and the way that we have been committed to supporting base-building community rooted groups, organizing, mobilizing, working with and for communities of color low-income communities of color. Now, this year, we are supporting those groups in their work around this election. The geographies where we focused after a lot of analysis are swing states where are there contested elections up and down the ballot, where there is a progressive ecosystem of movement of independent political organizations and power-building groups, and where there is an opportunity for us to come in to support with flexible resources. In the Spring we did a docket that was very focused on GOTV on the [501](c)(3) side -  non-partisan and supporting long-term power building organizations doing that work. Our (c)(4) sister foundation supported related organizations in long-term power building groups working more explicitly on the political and electoral organizing side, in relationship with their non-partisan integrated voter engagement work.
Election protection surfaced as a key need, and the questions we asked ourselves were: Is this a body of work that exists separate and apart from the other core work of base-building and independent political power? The answer is no - it is baked into the work because it is so steeped in the systems that folks are dealing with, practices and policies so extremely and unabashedly racialized and directed at Black and brown communities, including citizen militias, white supremacists and white nationalists. In some case there might be a specific plan or body work with national networks guiding and helping state-based groups in election defense, but it's part and parcel of what movement organizations do over the long-term.
And it shows up differently across our focus states: In Arizona, several amazing Latinx movement leaders grew up organizing in response to fighting for their lives while living in the SB 1070 days under Arpaio, and now - together with a multi-racial coalition of movement allies - are leading the work in the state. That has shaped an amazing set of groups where there's already a culture of vote-by-mail, but where there are still many challenges and systemic roadblocks for communities of color, Black and Native communities to access the ballot. In particular, Native American communities have been deeply impacted by COVID-19, but there is movement energy around supporting and connecting their organizing in this process. In Arizona, we have been supporting the coalitions and voter engagement tables, which hasn't historically been Solidago's approach. In some states, groups have told us that for Election Protection work, it is helpful to support the tables as that's where this work lives. Still, we tend to think that if we have the flexibility and ability, we should support the scrappy groups on the ground without intermediaries. At least in some of these places, when it comes to election protection, groups have affirmed that they are in relationship and alignment through the tables. Our strategy is to resource the groups directly and also support this shared infrastructure.
Solidago is unique in many ways in its extensive support for 501(c)(4) organizations. What ways are you funding these groups, and do you think that it's important for economic and social justice funders to consider resourcing this part of movements?
For a lot of the organizations we've been in relationship with over the years, we helped support getting their (c)(4) up. These are now off and running; our work has been to both support lobbying dollars on the (c)(4) side and unrestricted dollars in alignment with the work on the (c)(3) side. "Election Protection" is typically more thought of as the (c)(3) kind of universe where it's non-partisan, so it was interesting to hear from groups in the (c)(4) spaces that they need support here too. (c)(4) work is more than just persuasion. In this space, non-partisan voter engagement work includes know-your-rights on how to access the ballot and equipping the volunteers and staff, at every level of the organization, with the ability to actually engage with the community to answer questions about how voting affects someone's life right now.
Being able to provide support for language access came up in some of the (c)(4) groups in Georgia, for example with the AAPI population heavily concentrated and growing in the greater Atlanta area. As with many other states, Georgia is not providing adequate language access in vote-by-mail materials, so (c)(4) dollars can be used to provide translation for persuasive information accessible to groups of voters who otherwise do not have access. Where in-person contact is limited because of COVID-19 digital and print materials in appropriate languages are able to reach more people, more quickly.
When we are looking at the likelihood of a contested election and what's going to happen in the days, weeks and months following November 3rd, we want to be able to resource groups' tool belts, which they have created and built over time. We want to ensure that at any given moment they're able to do a mass mobilization in coordination with others in their town, in the city and at the state level; to lobby with their elected officials; to participate in strategic litigation efforts; to fight and advocate for policy change. All those different tactics at their disposal also advance economic justice.
Can you share some of the ways you're seeing the connection on the ground between the pre- and post-elections organizing happening, and the work for economic justice?
We can't lose sight that this election is about more than the president. There are key races up and down the ballot in a lot of different places, and for many state-based groups it is but one more step towards progressive governance. In these final weeks it's all hands on deck to get as many people out to vote as possible, and the groups we work with are also continuing to build plans and prepare for what's going to happen when redistricting starts in January or in places where the state or local level dynamics and politics might present opportunities for passing some progressive legislation.
"As folks organize, it's clear how in critical elections at every level, economic justice is at stake. For instance...Georgia 9 to 5, in partnership with other groups like Black Voters Matter, is challenging devastating real life implications of what happens when the public utilities are controlled by conservative forces."
I was particularly excited about the foundation agreeing to prioritize Georgia as one of the four states this year. Historically we have funded in some Southern states – in Texas, Florida and Virginia – but like a lot of institutions have not moved many resources in the deep South. It's a good chance to be able to demystify what I hear a lot in philanthropy or in certain spaces – which is, "There's a lot possibility and opportunity in the region but we don't really know how we can fund there - is there is the infrastructure there for us to be able to support." The answer is, of course, the infrastructure is there and might look different; groups might call themselves something different than what you might be used to.  Relationships are incredibly important and organizations in the South have been building for a long time, with few resources. This is true of the grassroots worker center model and even some of the larger statewide organizations, who contend with the fact power and money is very concentrated in the metro Atlanta area. We've encouraged our board really support Black women's leadership in this progressive ecosystem, leading statewide work and focusing on areas like coastal andsouthwestern GA. These organizations are targeting a smaller set of counties for particular state legislative races to shift power on the state level and chip away at exclusionary, destructive policies – with the last two years particularly terrible under Governor Kemp.
I want to also recognize that in Georgia in particular, we were introduced to a lot of this work by partners in philanthropy - so this isn't some like discovery that we made by any stretch of the imagination. We were lucky to be invited to a site visit organized by Jillian Murphy with the Climate and Clean Energy Equity Fund back in February and Melanie Allen who's now co-directing the Hive Fund for Gender and Climate. Both Jillian and Melanie, together with other colleagues, have been instrumental in helping us shape our understanding of the state.
As folks organize, it's clear how in critical elections at every level, economic justice is at stake: For instance, In Georgia, economic justice groups, primarily Georgia 9 to 5, in partnership with other groups like Black Voters Matter, is challenging devastating real life implications of what happens when the public utilities are controlled by conservative forces (in GA, by the Public Service Commission, an elected body that gets little attention on the ballot). The fact Georgia is right to work state, the fact unemployment is skyrocketing and the minimum wage is already an unconscionable $5.15 per hour - all these forces are working against folks.  Our partners and Georgia 9 to 5 have shared devastating stories of community members in Southwest Georgia attempting to take their own life after trying to unsuccessfully resolve having their lights cut off and the ways their members are under stress and at risk. These stories get lost in the focus on the national elections, and yet they can also be shifted with building power locally.
What have you learned and honed in terms of funding practices from this last year of funding election defense – and where you think philanthropy can take action in this urgent moment?
As we have continued to move general operating support to groups organizing year-round via multi-issue, multi-racial organizing groups, we are also preparing emergency grants – a rapid response for after election day. We're finalizing what that looks like and if we'll just focus on the four states we are in currently, but Solidago not going to be requiring proposals from folks. Our goal is to respond - quickly - anticipating what might be a long road to deciding the election.
I think there are needs that groups have that might not seem like conventional power-building towards a strategic agenda, but that is crucial to support in this moment - folks are going to need PPE for their members to be able to vote and for people recruited to be poll workers or to help monitor counting of ballots. In some states like North Carolina there are longer cure periods than in Georgia for mistakes on your mail-in ballot, and groups may be involved with that process. This requires short-term sustained responsive support. The best bet is to keep offering flexible general operating support - it doesn't have to be a large grant. For us, we don't move the same resource as larger national foundations, and can't by definition offer longer-term funding as we plan to sunset, but we seek to make up with that in being flexible and fearless. The point is, at this moment, the funding does not have to be a huge, it just needs to be responsive:  what do groups really need to be able to provide the level of PPE, water, food, entertainment for people coming to vote, and how can we protect folks at the polls and after? How can we support the work folks will be doing to keep community mobilized, motivated and energized right after the election?
"Crucial healing work and supportive work is needed - it doesn't have to be conventional GOTV. And the good news is, it's never too late to support: if you're not going to be a transactional political donor or a transactional anything donor then it's never too late."
People running organizations, volunteering and surviving in this insane time are tired, and as we talk about voter suppression or election protection, we have to uplift people being targeted -   Black, brown and low-income communities. No one has been given a reason to believe that any of their participation in this process matters, except for how groups and communities on the frontlines are asserting a voice for themselves through all of the amazing work in community and on the ground. That kind of inspiration is crucial and it's really important and so keeping people sustained, motivated, and healthy who do this work day in and day out. That can't be undervalued. Crucial healing work and supportive work is needed - it doesn't have to be conventional GOTV. And the good news is, it's never too late to support: if you're not going to be a transactional political donor or a transactional anything donor then it's never too late. Just ask the groups what they need and they'll tell you; build that relationship, now.
In the foundation world, we might just be paying attention now because we finally feel like we have something to lose. But folks on the ground have been experiencing this for much longer. We need to trust their decisions and that theirs is the strategy that's going to be deployed now. They have the plans, tactics, ability to mass mobilize, or sue the government. They have ideas on power building beyond the election. We have to respond in this moment by continuing to support groups to build and be ready to move their agendas across so many levels, and in ways that allow them to protect people and protect opportunities for economic justice.