Over the course of the summer, IRSG held a Rural Organizing Dialogue Series. This series was educational and genuine! It was a space for funders in IRSG's network to get to know this work and the rural leaders that are holding and leading it. The dialogue featured many of IRSG's Movement Advisors and created opportunity to build relationships between rural leaders and funders to ask direct questions of one another when it comes to resourcing and mobilizing in right relationship with rural communities.
The goals of the dialogue were to:
Deepen relationship among funders in IRSG's network by creating spaces where they can engage with one another - rather than listen and learn passively as is more customary in standard webinar formats.
Foster awareness of and learning from/with IRSG's Movement Advisors.
Live into NFG and IRSG's mission to build relationships between philanthropy and community.
Throughout the series we discussed specific funding and mobilization strategies that funders can engage in that help meet the needs of rural organizers as they move in innovative ways of addressing community needs that are often rooted in the systemic causes of racial and climate injustices. These conversations were powerful for funders and speakers involved as it created a container of trust focused on solutions and action. We witnessed shared learning amongst the speakers as well as an increased awareness of funders entering the space. In all the conversations it was clear that rural organizers, especially BIPOC are invisible and need funders to move in ways that uplift and support their important work as it a foundational to addressing equity and justice. There is much to be learned by philanthropy in looking at the way these groups uphold their accountability to community and create genuine relationships that transverse both land and people. Below is a brief recap of each conversation and the speakers involved.
BIPOC Farmers: Building power and the role of land

In this conversation, BIPOC Farmers: Building power and the role of land, IRSG Movement Advisors Janssen Hang of the Hmong American Farmers Association (HAFA) and Brandi Mack of The Butterfly Movement educated funders on the strategies and tactics their organizations utilize to navigate the barriers BIPOC farmers face in building power. In the face of challenges such as climate change, being under resourced and underfunded, grappling with discrimination and racism in agriculture and food systems, land access, and bridging the gap of the rural urban divide, the Movement Advisors led a beautiful conversation that centered around relationship building facilitated through the land itself.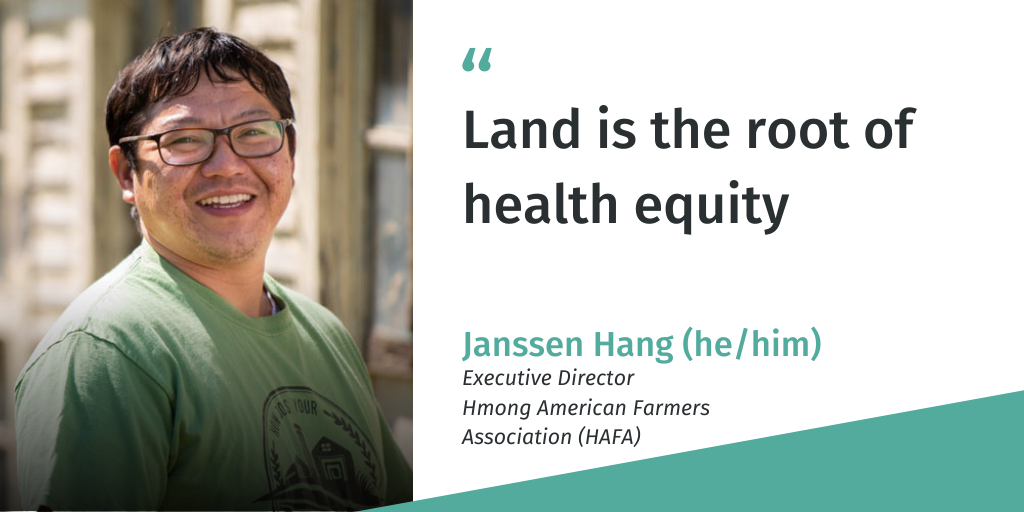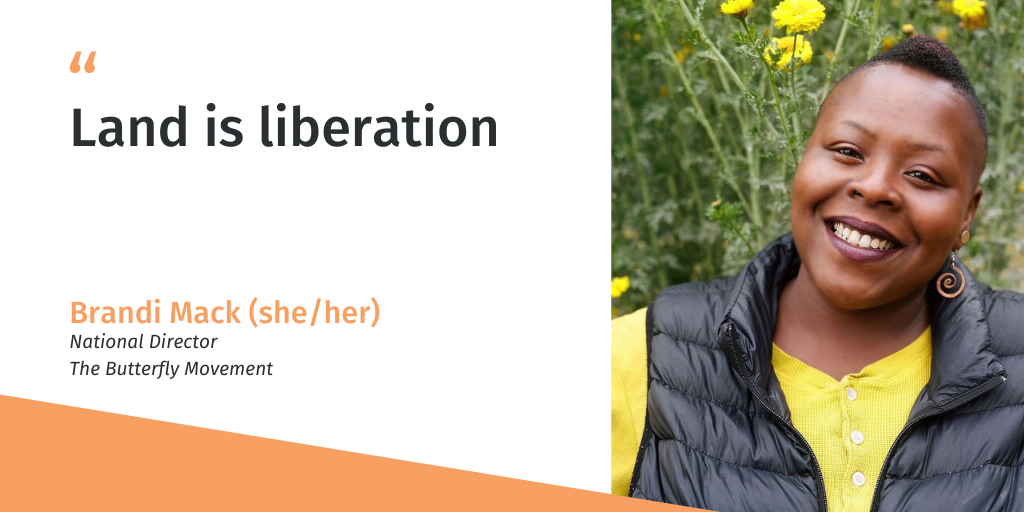 Honoring Land And Culture: A Rural, Transnational, And Indigenous Approach

In Honoring Land And Culture: A Rural, Transnational, And Indigenous Approach IRSG Movement Advisor Jaime Arredondo of the Capaces Leadership Institute, Luis Marcos of Comunidad Maya Pixan Ixim and Marcus Briggs-Cloud of Ekvn-Yefolecv provided direct insight into how groups are moving as whole communities toward economic and cultural independence in rural areas. Speakers shared about the many layers of disruption, trauma, and societal barriers they face when centering justice and liberation for the peoples and lands they live on and call home. They also spoke about what grounds their work as they move through these barriers and how philanthropy can move to support and resource efforts of re-establishing connection and identity of lands and cultures. There are many pathways and entry points for funders to mobilize and support this work at different levels. The first step forward is realizing that our collective liberation is inextricably tied to genuine relationships with each other and to the health of the land itself.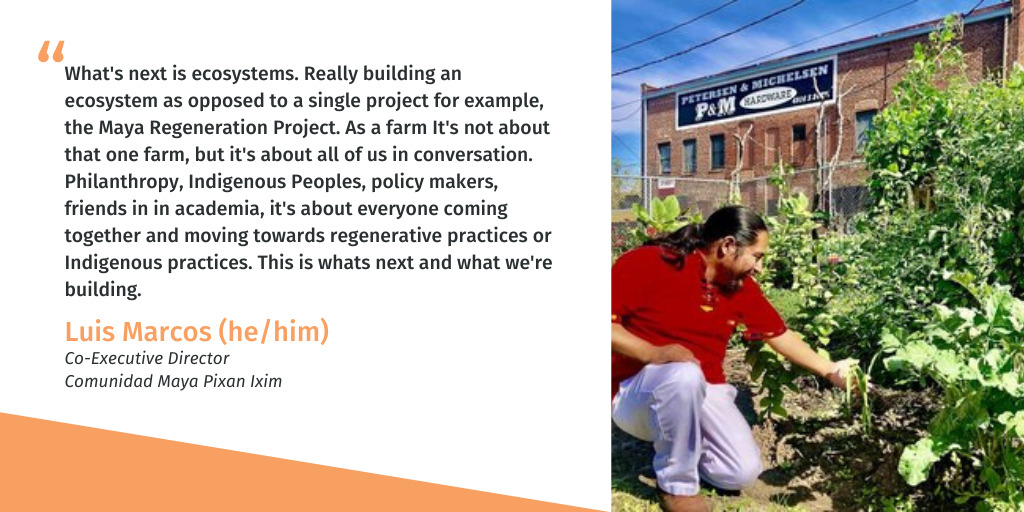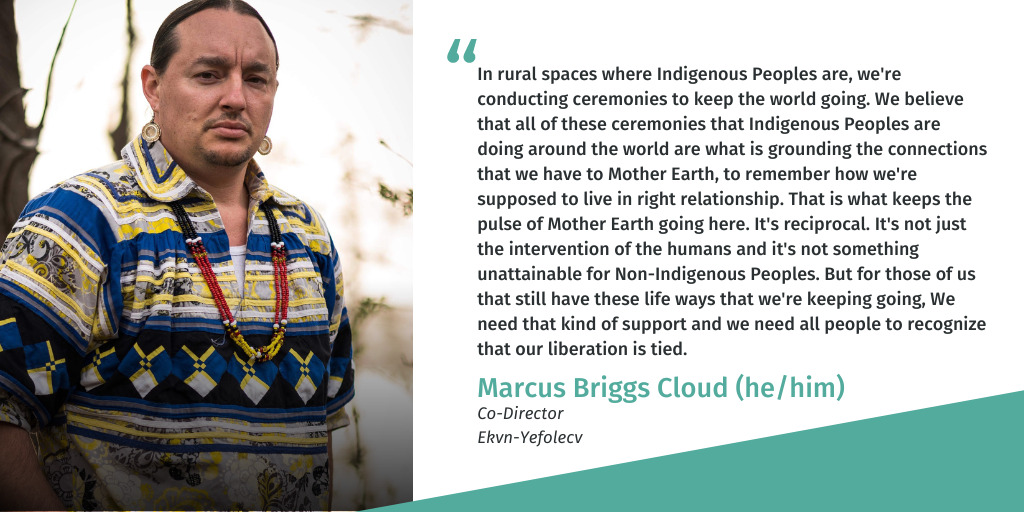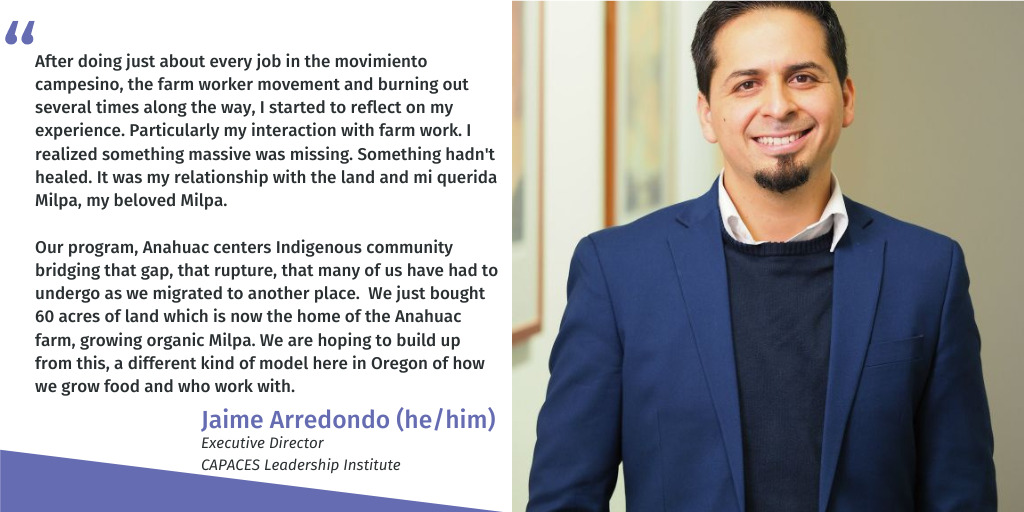 Rural Organizing and Racial Justice: What Funders Need to Know 

In the third and final installment of the series, Rural Organizing and Racial Justice: What Funders Need to Know, led by three of IRSG's Movement Advisors: Eowyn Corral of Dakota Rural Action, Julianne Jackson of Black Joy Oregon, and Angel Garcia of California for Pesticide Reform and CAPS Coalition Advocating for Pesticide Safety, each of whom brought a diversity of perspectives on organizing in rural communities to advance racial justice. They explored what this work looks like in organizing white agricultural communities in the Midwest/Upper Plains, building power among Latinx farmworker communities throughout California, and spreading Black joy in rural Oregon. All shared examples of wins they have engaged in through multiracial power building and also the issues they face operating in small staff bases that consist of both paid and volunteer support. All highlighted the key to being able to sustain this work is strong multiracial coalitions and a need for funders to see the transformational power of their work and fund it accordingly.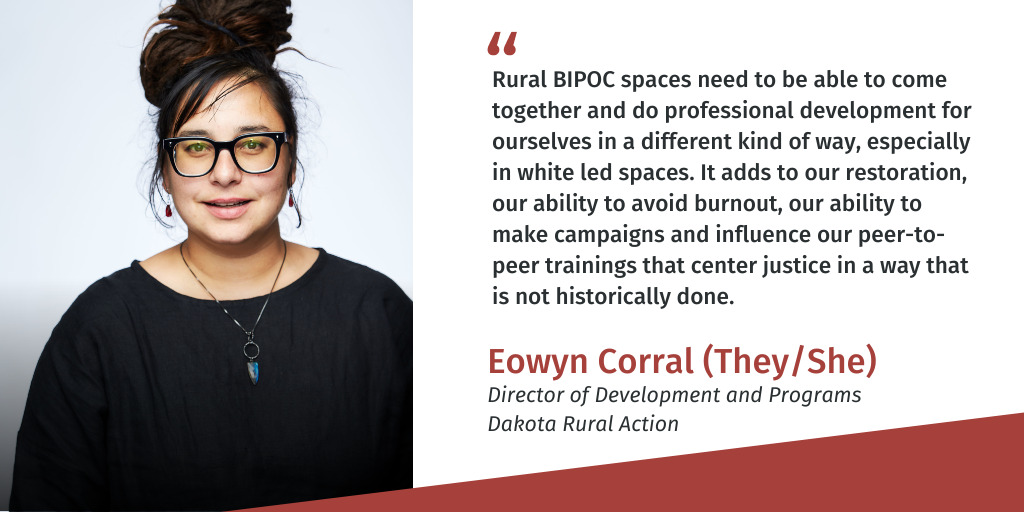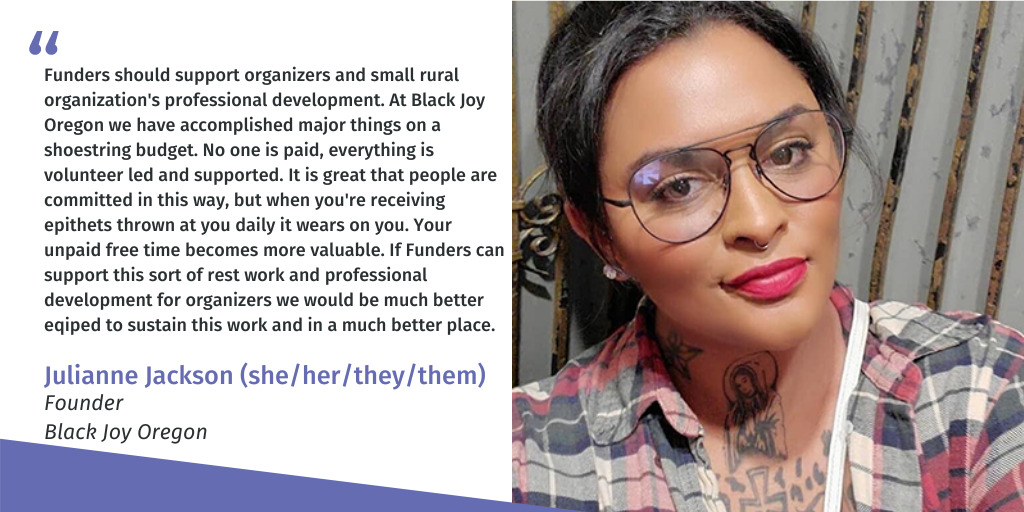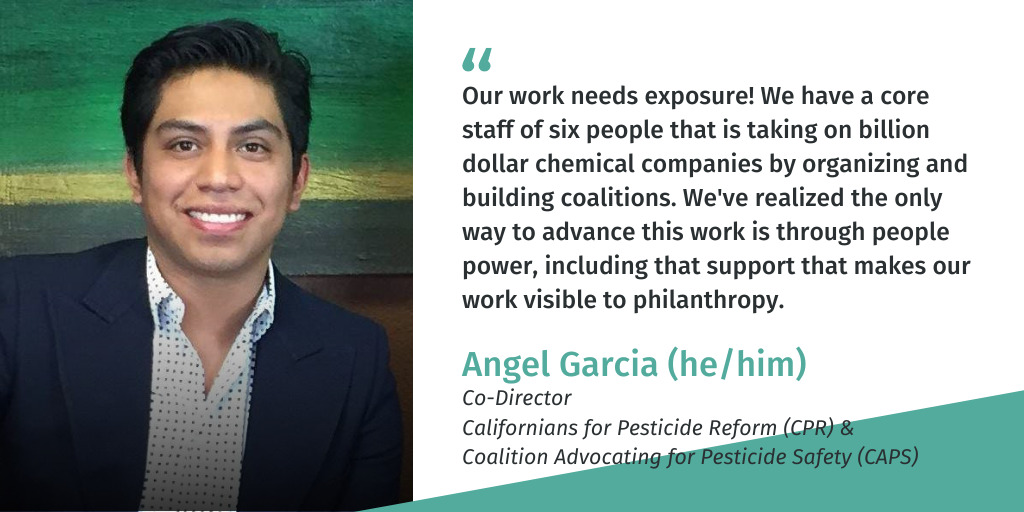 Thank you all involved! IRSG appreciated the level of engagement and trust participants brought into this space. We look forward to engaging with you through this programming and more throughout the remainder of the year as we continue catalyzing philanthropic action to resource and advance justice for BIPOC and low-income rural communities. If you have any additional questions about this series please reach out to Integrated Rural Strategies Group Senior Program Coordinator, Stephan@nfg.org or Integrated Rural Strategies Group Director, Lindsay@nfg.org
As always, please let us know if you have any events, resources, funding opportunities, or rural community updates that you'd like us to share out with the IRSG network!
In partnership,
Lindsay & Stephan