Hello friend,
Last month marked my four year anniversary as part of team NFG! Part of my role as Director of Membership and Communications is to onboard new members who have recently joined NFG to co-conspire with our network of grantmakers to accelerate racial, gender, economic, disability, and climate justice. I also meet with our existing members to hear about what's happening in their organizations, communities, and lives; make connections to other NFG members for co-learning or sounding board support; and identify pathways for how participating in our programs can further or amplify their grantmaking.
Since NFG's National Convening in Wilmington, I have been delighted to connect with both funders who have been actively involved at NFG for many years and eager-to-be-engaged new members. These conversations have spanned a variety of topics, including:
The unique role of funder collaboratives
Spending up (shout out to Compton Foundation!)
What philanthropy is doing to prioritize reparative actions and create tangible pathways to liberation (shout out to the Open Road Fund that is being stewarded by Nexus Community Partners and resourced by the Bush Foundation!)
How grantmaking dollars can be leveraged to truly take care of the people doing the work of grassroots organizing and community power building
What funders are grappling with as they navigate tensions between boards and staff and implement new strategic directions
Tools like JustFund that make it easier for funders to move money more quickly to grantee partners AND provide those same grantee partners with access to other funding opportunities
The variety of topics that NFG members are exploring and numerous ways they're moving money (shout out to Woods Fund Chicago and Geraldine R. Dodge Foundation!) make me feel hopeful and inspired about the shifts in our sector so that the day where philanthropic assets are liberated so that BIPOC communities and low-income communities have power to self-determine is truly on the horizon (see more about this long-term goal in NFG's theory of change).
Through our events, participating in our programs, and connecting with teammates like me for 1:1s, NFG is a place for grantmakers to build, think creatively, and relate to one another amidst the heaviness of the world because we believe that philanthropy has a role to play in moving all of us toward liberation, abundance, and self-determination.
In addition to the philanthropic political home that NFG provides for grantmakers to discuss and take action on the topics named above (plus many more), NFG is a partner of the CHANGE Philanthropy coalition. And I am so excited to invite you to join NFG at this year's Unity Summit, which is taking place in Los Angeles during the week of October 16. Please note that as of this newsletter mailing date, the Unity Summit is sold out for in-person attendance. Virtual registrations are still available.
For hundreds of "philanthrofolk," the Unity Summit is known as one of the largest convenings in social justice philanthropy. I'm certainly a Unity Summit fangirl — having attended my first Unity Summit: Investing in Movements for Equity in New Orleans in 2017. I remember feeling invigorated by being in a philanthropic space with so many other Black, Indigenous, and brown folks. And it was at this gathering that I first became introduced to NFG. Two years later, I attended the 2019 Unity Summit: Building & Bridging Power in Seattle as a member of the NFG team. And I was online with CHANGE Philanthropy and hundreds of folks for the 2021 Unity Summit virtual convening.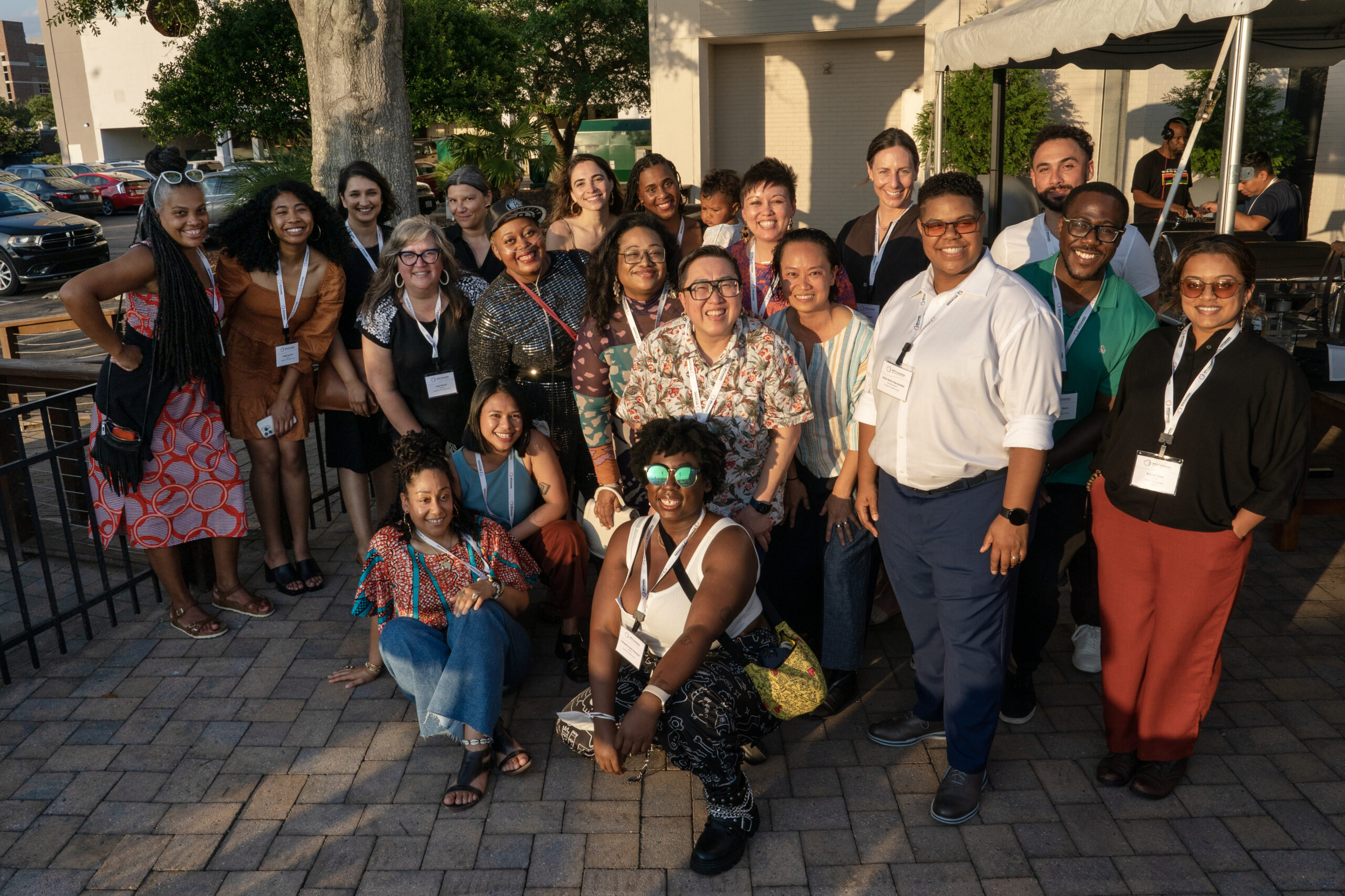 For the 2023 Unity Summit, I have the pleasure of serving on the planning committee alongside my colleague Neda Said. CHANGE Philanthropy and its partners are designing an array of plenaries, in-person and virtual breakout sessions, and community learning exchanges through which we will examine and challenge how philanthropy engages, addresses, and invests in meaningful impact within diverse communities. And this gathering will be fun! If you were able to attend NFG's National Convening, you can also expect the Unity Summit to foster similar experiences of joy, connection, and action.
I'll be joined at the Unity Summit by 12 other NFG teammates. If you're also attending, we would love to be in conversation and community with you! Let's strategize together, go for a walk, have lunch, talk about your ideas for calls with the NFG member community, and hang out at the parties. We also hope you'll attend one (or all!) of the three sessions that NFG is planning. More information about our sessions (date/time/location) will become available in the coming months, but for now here's a sneak peek at what's to come:
A pre-conference session on October 16: "Making the Case for Community Organizing: Basebuilding in Southern California," will bring together NFG staff and community organizers to ground folks in place and power building efforts focused on abolition, housing, immigration, environmental justice, and more. The issues and strategies discussed will spark ideas for grantmakers in any place that you're funding. Please note that attending this session requires an additional $50 fee and pre-registration.

A session titled "Beyond Neutrality: Staff Unionization in Social Change Nonprofits" that will build upon our plenary conversation in Wilmington, "How We Build Together - Shifting Philanthropic Culture to Support Progressive Movements Towards Liberation and Self-Determination," about how funders can support social justice organizations that are organizing and democratizing their workplaces through unionization efforts and collective bargaining. During this session, you'll have the chance to hear from NFG's Bargaining Team representative, Nicole Washington, a key figure in helping staff reach our first CBA! This session is inspired by the report "Beyond Neutrality: Navigating Challenges and Leveraging Opportunities of Staff Unionization in Social Change Nonprofits" written by Deborah Axt, Kimberly Freeman Brown, Allison Porter, & Amy Smoucha.
A session hosted in collaboration with the National Committee for Responsive Philanthropy, "Philanthropy's Future Leaders Will Not Look Like its Past," that will explore what it's like for community organizers to shift into positions within philanthropy. The session will also dive into what changes are happening at foundations and philanthropic support organizations once an organizer is in a key position of power.
One reason I love the Unity Summit (and NFG!) is because I dream of a liberated world in which there is abundance, care, joy, and luxury for all of us — and where we all have the resources we need to nourish ourselves, our communities, and our environments. And I know that there are many grantmakers who share this vision and are moving money in ways that make these dreams realities. Let's keep co-conspiring to deepen our commitments to liberation & self-determination and move even more resources to BIPOC and low-income communities through NFG, the Unity Summit, and in all the spaces that feed our aspirations for a thriving world.
Wishing you a fun, nourishing, and restful summer,
Courtney