Dear friend,
I am writing to you fresh off the heels of our 2023 National Convening in Wilmington, NC — the first in-person convening NFG has hosted since 2018! Throughout the convening, as we exercised our regathering muscle as a community, we dove into a range of topics, including thinking big about the potential impacts of policy and the Supreme Court's decisions this term on our shared work for racial justice. We celebrated together by honoring the folks who support and inspire NFG's programing and dancing at the Black Joy Space (gratitude to Kolibri Foundation for hosting, and to DJ Blaqueness aka Nat Chioke Williams, for spinning!). Not long after the convening wrapped, I began hearing stories about how the sessions and plenaries have begun to influence your work to organize together on local initiatives in several places across the country. As I reflect on the richness and energy that I experienced, I can say I think we took real steps towards being an embodied community that gathers together with energy, joy, and purpose again!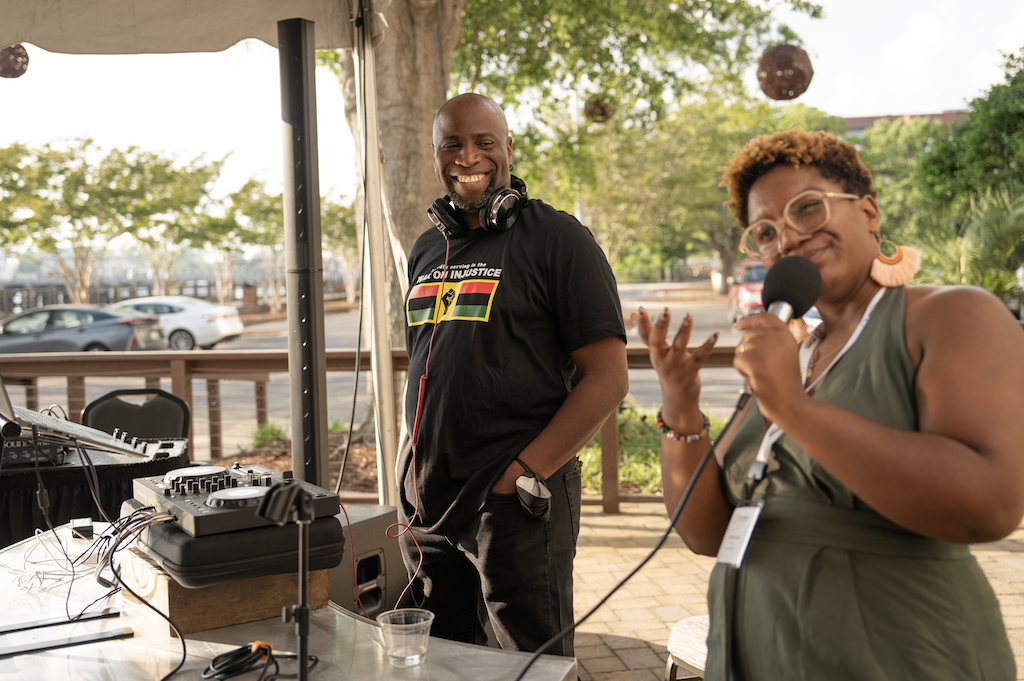 In the 15 years I have been involved in NFG as member, Board, and staff, I've been lucky enough to take part in six national convenings. And while lots of learning and growing happened for me through other NFG spaces, it is really in the biennial convenings where I cemented deep relationships with folks who are now some of my closest co-conspirators in this work, and where I found my political home in philanthropy.
This convening in Wilmington further crystallized for me that a political home is so much more than being in the company of people who think like me, it is about taking action together. Shona Chakravartty, longtime member leader, former NFG Board member, and 2020 convening Co-Chair, issued this invitation to us during her speech as she accepted the 2023 NFG Award for Excellence in Community Leadership in Extraordinary Times:
 "[We must] keep doing the right things within our institutions and across the field — to push ourselves to do more and to support each other to transform, to do more in scale and radical imagination, and to continue supporting NFG at being at the forefront of transforming this sector, to being the political home for risk-takers, and helping us all push for a more fair and just world. I want to encourage us to have those tough conversations with colleagues, to buy them lunch if necessary, to truly listen to our grantee partners and to go out on a limb for them. That is our mission to go forth with conviction, courage, humility, and gratitude to help move the world we want to see."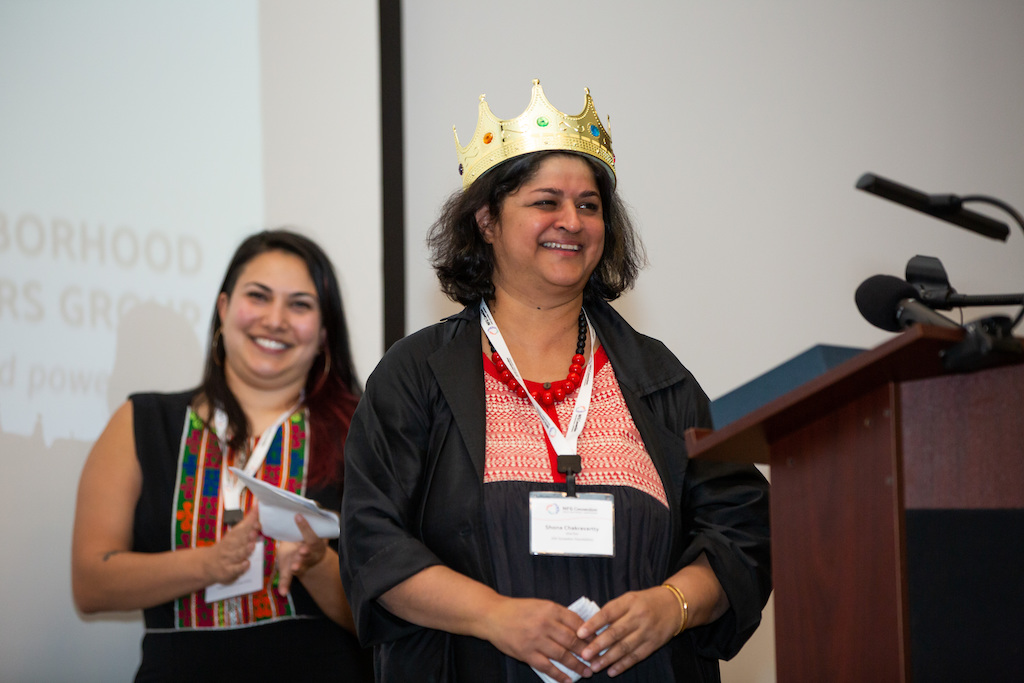 This doing together, was also at the heart of the funder organizing training, "We Need to Organize Too," led by Farhad Ebrahimi and Jay Travis, reminded us that "we develop the field as we participate in it."  And so, I wonder what could the sector look like if we brought more of the ideas we share or debate in hushed tones to light on the main stage, just like we did with the closing plenary where Amy Smoucha, Maurice Mitchell, Nicole Washington, and Sarita Gupta discussed how to support building strong movement organizations, and the opportunities and challenges unionization efforts pose?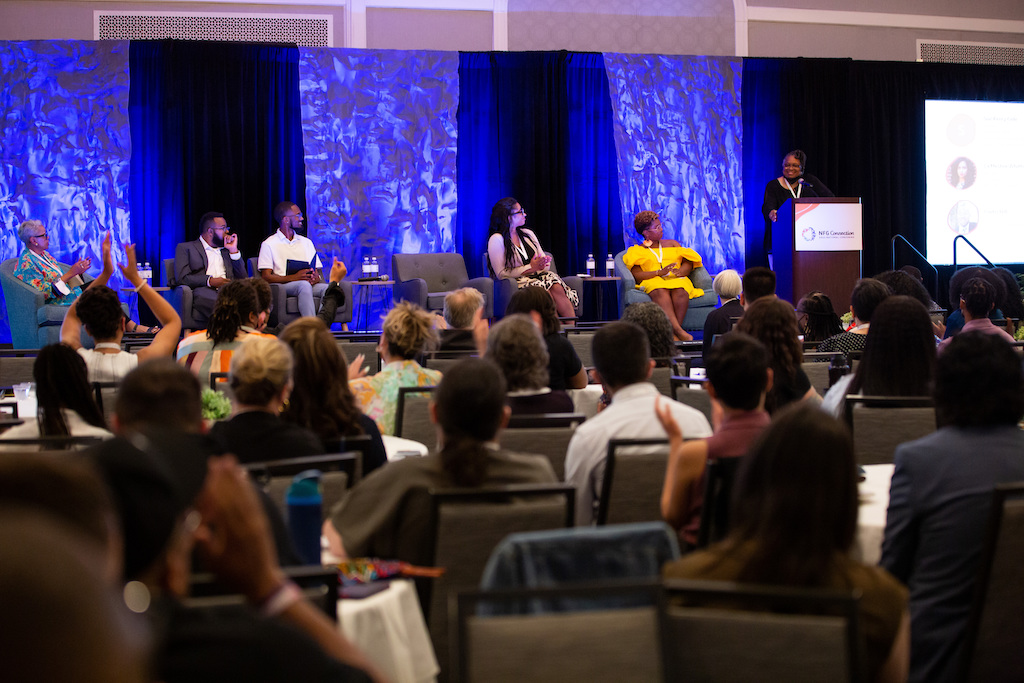 A hallmark for me of the 2023 National Convening is how many new people participated. Your energy and enthusiasm for the work of NFG was an incredible gift to the community. If you haven't already, I hope many of you first-timers will join NFG as members, and that you, too, will find your people and your co-conspirators in funder organizing among us.
As I shared in my opening remarks on the first day of the convening, I truly believe the next leader(s) of NFG were likely present in the Grand Ballroom of the Hotel Ballast, or participating via Zoom, and I look forward to that ongoing and emerging leadership the next time we gather as an NFG community.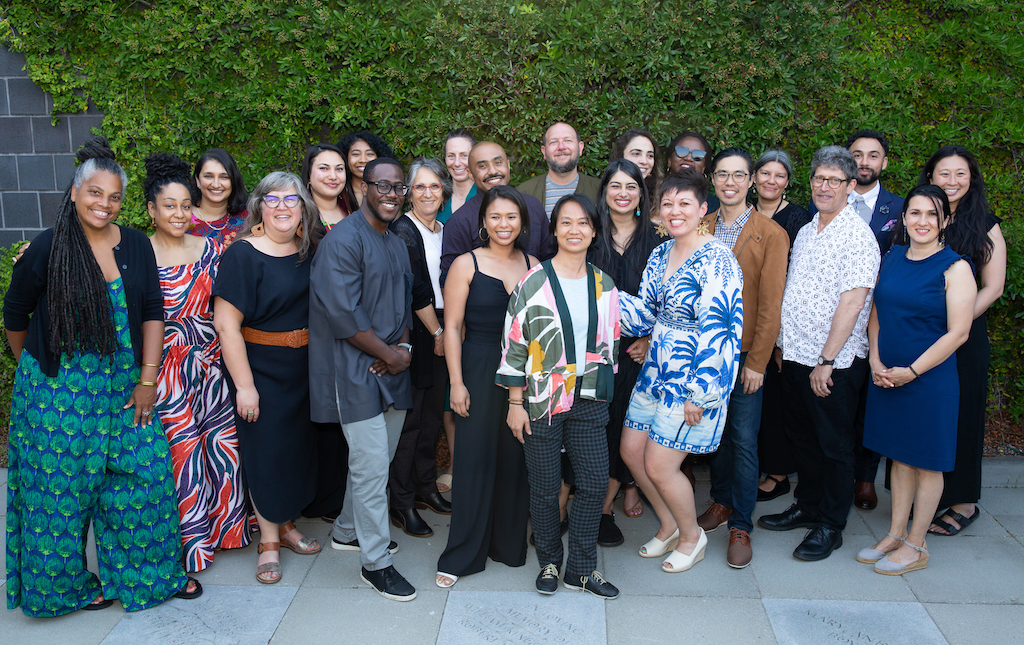 Before I close, I have to say, a convening like this does not just happen — it took a mighty team to create the space we needed to gather in such an intentional way! I want to share a resounding thank you to NFG staff and board members, in particular to Courtney Banayad, Elizabeth Pham, and Manisha Vaze, for leading our team in planning and preparing for this convening. Chi-Ante Jones and Tania Durán, as our convening Co-Chairs you so gracefully led us in shaping the convening vibe and content. Melody Baker, Renata Peralta, and Nicole Washington, you played such a critical role in ensuring that Amplify Fund's Eastern North Carolina grantee partners were well represented in the planning and programming. I have such deep appreciation for the 16 Amplify grantee partners in Eastern NC who inspire us with their ongoing work and welcomed us so warmly to their home. I also want to lift up all of the behind-the-scenes work of the Girl Friday Events team who helped finesse so many big and small details, as well as the many, many people at Hotel Ballast and in the service industry in Wilmington who supported our stay with such care. And of course, many appreciations to the sponsors of NFG's 2023 National Convening, your generous contributions allowed us to make this bold return in-person gatherings. To all of you who showed up to share space with us after five long virtual years, I am so grateful!
Onward,
Amy Morris
NFG's Interim President