In a participatory design process we titled "The Future of Amplify Fund," our grantees created Amplify Fund's new governance model which is predominantly made up of grantees (75%) and a few funders (25%). The Co-Leadership Committee's purpose is to hold Amplify Fund accountable to its vision, values, and goals. This space offers grantees power over the fund, while also shifting the way funders and grantees interact.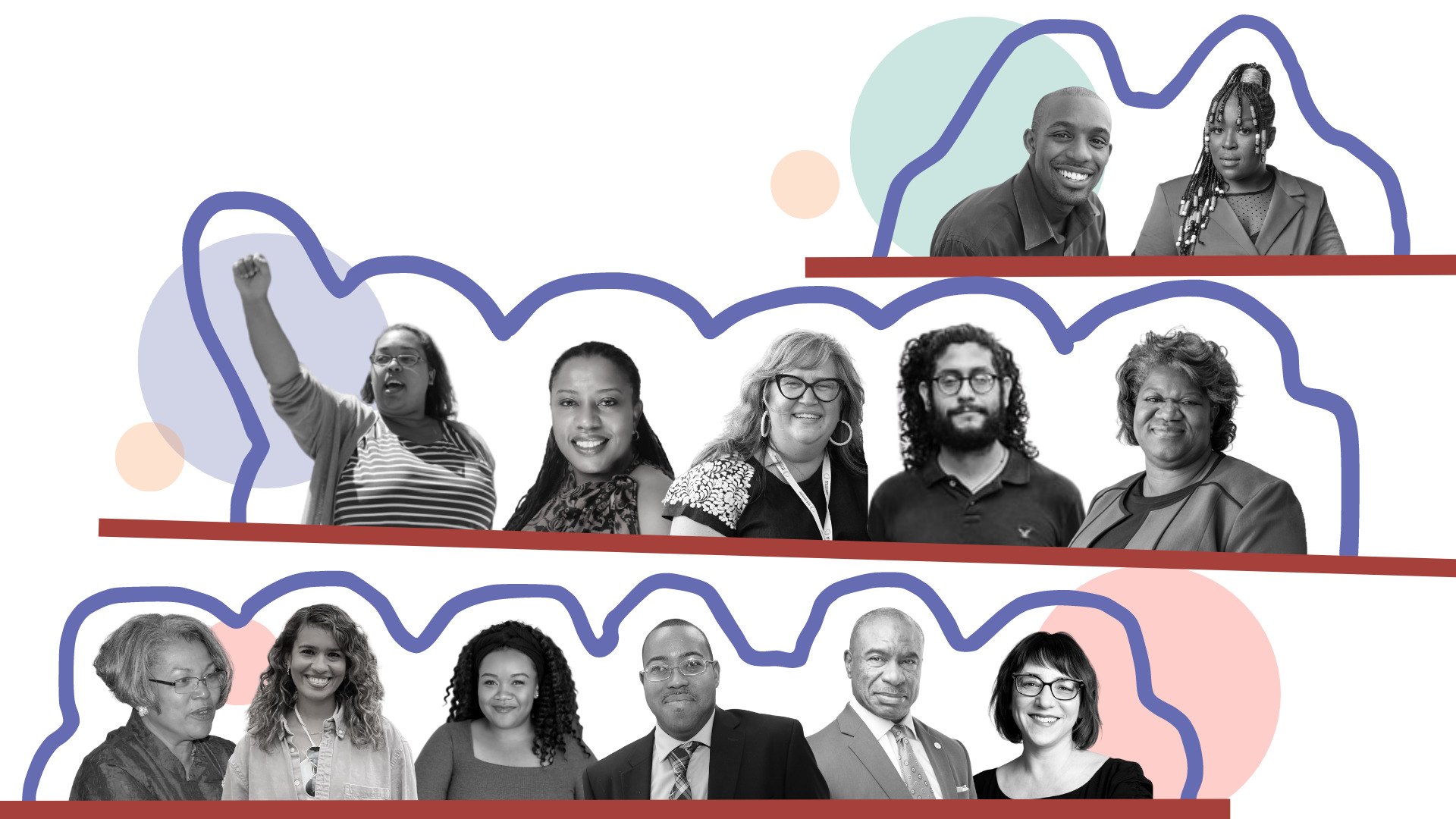 Top Row (L to R): Blake Strode, Executive Director of ArchCity Defenders; Tequila Johnson, Co-Founder and Executive Director of The Equity Alliance.
Middle Row (L to R): Laura Martin, Executive Director of Progressive Leadership Alliance of Nevada; Brandi Fisher, CEO of Alliance for Police Accountability; Amy Morris, Interim President of Neighborhood Funders Group; Omar Ayala, Director of Urbe Apie; Jennie Stephens, Executive Director of the Center for Heirs Property Preservation.
Bottom Row (L to R): Susan Perry Cole, President of the North Carolina Association of Community Development Corporations; Zoán T. Dávila Roldán, Co-Director of Colectiva Feminista en Construcción; Faybra Jabulani, Interim Executive Director of Forward Through Ferguson; Curtis Hill, Executive Director of Columbus County Forum, Inc.; Bernie Mazyck, President and CEO of South Carolina Association for Community Economic Development; Jennifer Patrick, Senior Program Officer at the JPB Foundation.