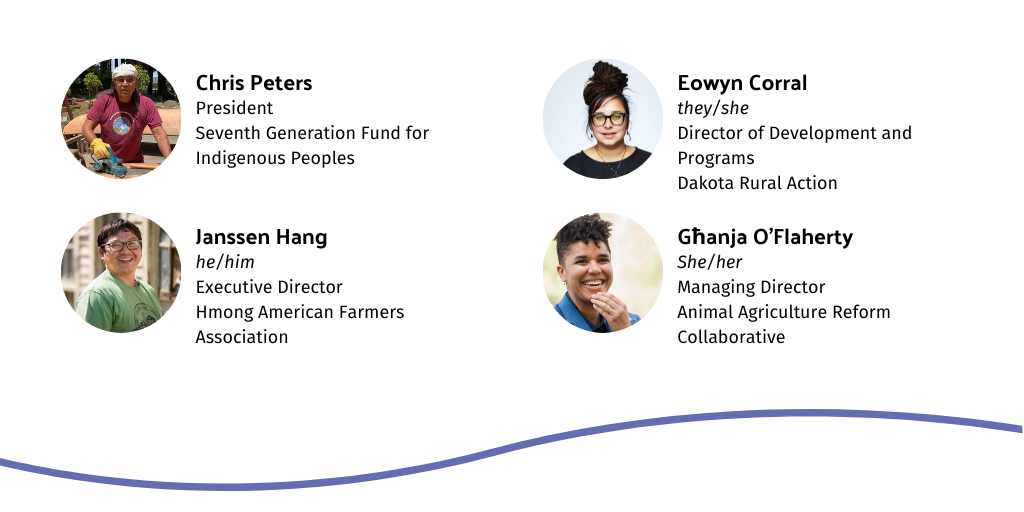 The undeniable intersection of colonialism, racial capitalism, and climate injustice cannot be overlooked - from the devastating wildfires on Maui to the perpetuation of natural resource extraction in violation of tribal sovereignty to the practices of "big-ag" to the detriment of the health of workers and environment alike
On the flip side, an intersectional and expansive approach must guide efforts to advance climate solutions. As history has shown, BIPOC communities have been at the forefront of crafting sustainable and agile solutions to combat climate injustice. The impact of their resilience and innovation persists, irrespective of philanthropic attention.
Massive amounts of philanthropic resources are being released in the fight for climate solutions, yet many of these approaches are bound by philanthropic silos and traditional impact metrics. And while critical progress is underway, systems of inequity continue to accelerate climate-driven injustices and disasters.
The challenge, then, is this: How can funders build collective courage and strategies to confront institutional limitations and biases and step into a community-centered and intersectional approach to resourcing the fight for climate justice?
As stewards of resources and advocates for change, and with ultimate accountability to the most impacted communities, philanthropy holds a position of unparalleled opportunity and power. We can deepen, accelerate, and evolve the fight for climate justice, and in doing so, fulfill an integral part in redefining our collective future.
We invite you to a transformative conversation that underscores the importance of community power building in combating climate injustice and the role of all* funders in this critical endeavor. This will be an interactive and dynamic webinar for funders to learn:
Why community power, place-based approaches, and intersectional analyses are central to advancing climate justice

How organizers are building long-term community power through food systems, regenerative agriculture, and environmental justice work

How funders can be in solidarity with community-driven efforts to advance intersectional climate justice through reparative, trust-based giving
*By all funders we mean to emphasize that this conversation is designed for traditional climate/environmental-oriented funders, as well as funders operating in intersecting areas of health, food systems, labor, and more.
Special Funder-only Session:
In the closing 30 minutes, this event will feature a facilitated funder-only dialogue to create a space for co-strategizing and collaborative reflection, including sharing strategic case making tools to support funders with bringing this conversation back to their institution.
Join us in this journey towards a just, equitable, and sustainable future. Together let's redefine the narrative, challenge the status quo and catalyze change.