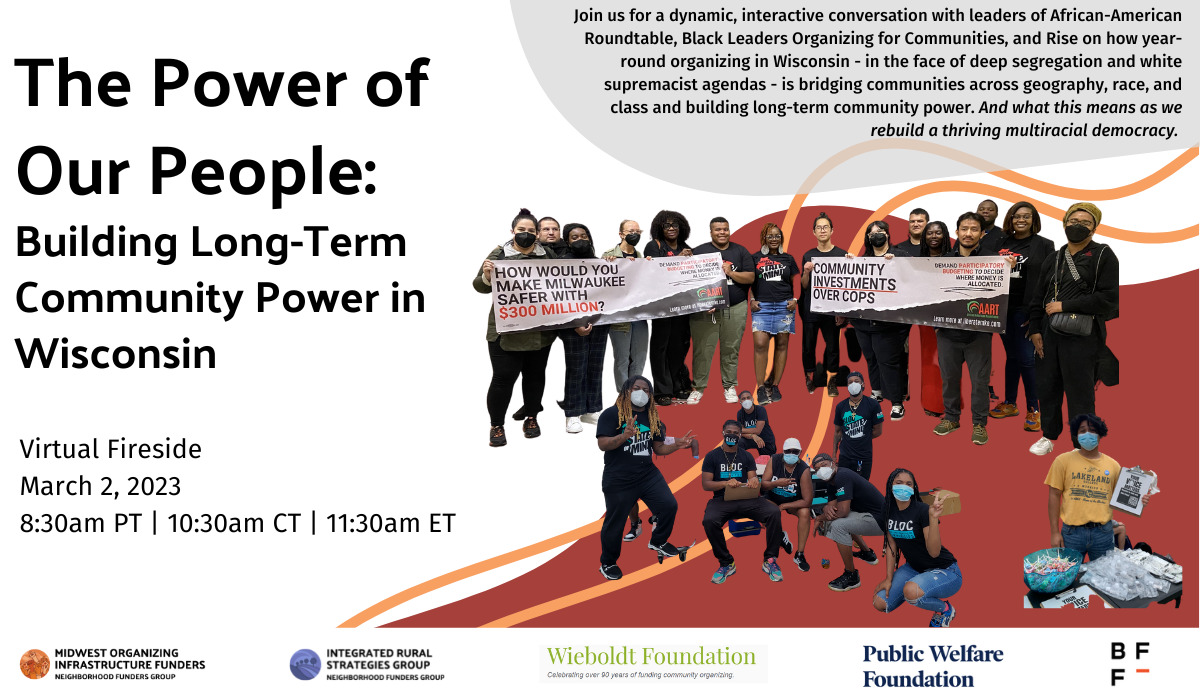 Wisconsin is often overlooked or only attended to during the 11th hour of national elections. Despite this, Wisconsin is a flourishing and critical site for grassroots organizations that are bringing together communities across geography, race, and class.
These organizers offer a clear, strategic blueprint for how to build long-term community power in a deeply segregated state facing white supremacist agendas that threaten to undermine the self-determination of BIPOC and low-income communities.
Join us for a dynamic, interactive conversation with the following leaders on what it what it takes to educate, mobilize, and build grassroots leadership in marginalized communities in Wisconsin to create systemic transformation:
This Fireside session will address:
Why building community power is the key to fighting segregation and anti-democratic agendas - and why young people and Black communities must be at the center of rebuilding a thriving multiracial democracy
The infrastructure it takes to build durable grassroots organizations that nurture the transformation of communities and staff
Wisconsin remains one of the most dangerous states for Black people - what does it mean for Black communities to build power in these conditions?
The harm done by boom/bust and transactional models of philanthropy and the possibilities of accountable partnerships and reparative philanthropy
How grassroots power building organizations are reaching folks in the far corners of the state to organize and build power across the so-called "rural-urban divide"
The questions you have about power building in Wisconsin!
This event includes an interactive conversation with organizers followed by a facilitated funders-only session to support processing, community building, and strategy development to think collectively how to support grassroots organizing in Wisconsin.
This event is hosted by NFG's Midwest Organizing Infrastructure Funders and Integrated Rural Strategies Group, Wieboldt Foundation, Public Welfare Foundation, and Butler Family Fund.