These shorter, colder days have required me to rest more, slow down, and re-arrange my work days to catch the daylight for myself and little ones. And it always feels so hard because it disrupts and challenges how I have been taught to survive racial capitalism: to use urgency as a default reaction and accept extraction.
🌱 Forming the program's first Coordinating Committee, a core group of funder leaders helping us to animate and sharpen our purpose, strategy, and activities
🌱 Hosting 8 events that included...
Funder briefings with movement leaders

Funder workshops to share skills and strategies for moving resources to grassroots organizing 

Cross-sector meetings for co-learning and strategy on climate and health in the Midwest 
🌱 Launching the Campaign to Support BIPOC Farmers with NFG's Integrated Rural Strategies Group and Wieboldt Foundation that has pooled $150,000 in contributions
This work was dreamed of and created with many of you reading this newsletter and we could not be more grateful for our partnership and your brilliant ideas and questions.
Before we share how we are moving forward, we want to ground in gratitude for someone that has been critical in shaping the pathway to where we are now: Mary Sobecki has been a longtime co-conspirator at NFG as a member, Board Member, Convening Co-Chair, Midwest Program Co-Chair, and so much more.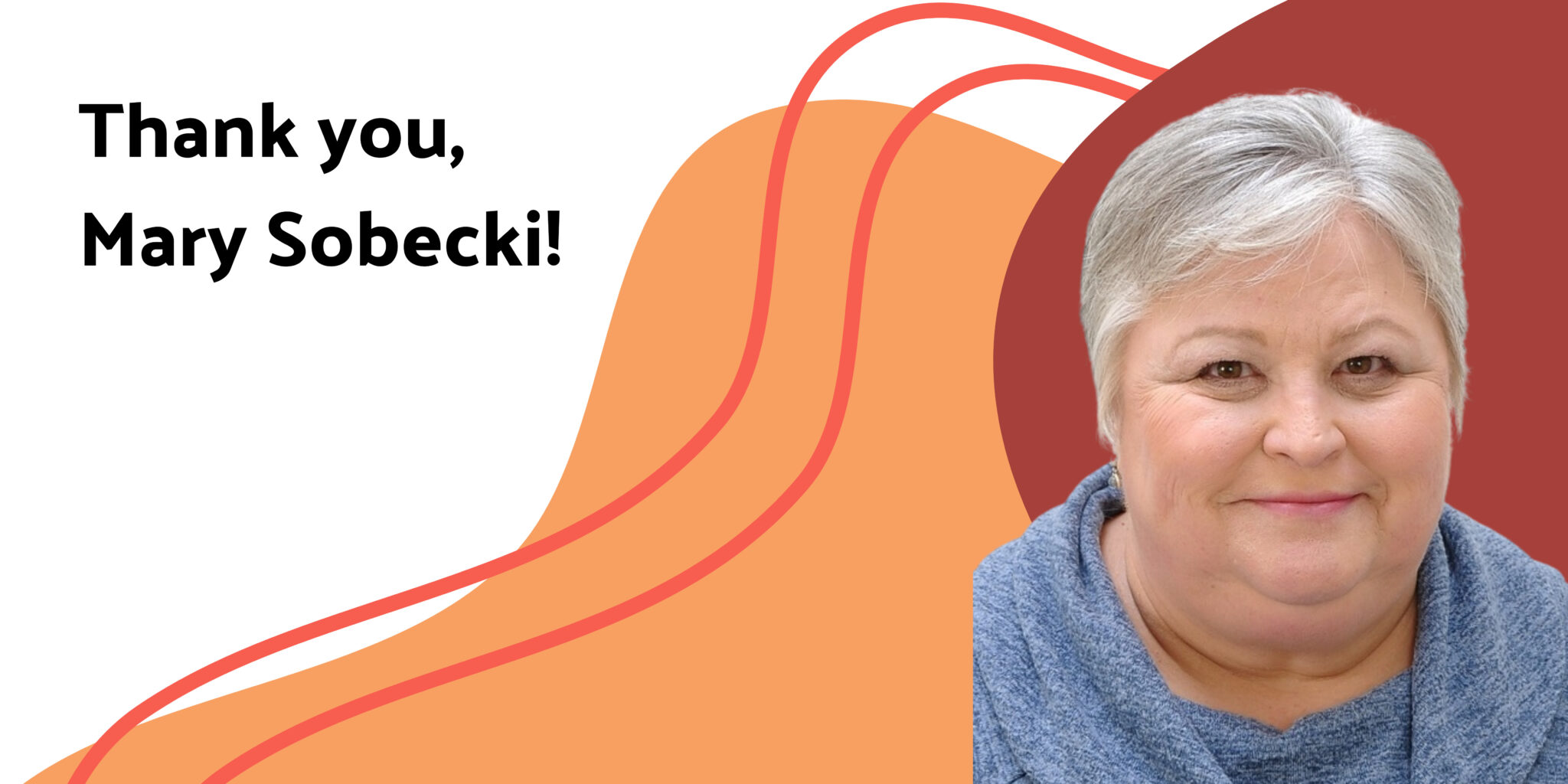 Mary was and has been crucial in founding and leading the Midwest program, and has taught me invaluable lessons on how to unapologetically center community power in philanthropy, how to organize funders with care and clarity, and the power of joy in this work. As part of her retirement from The Needmor Fund as the outgoing Executive Director, Mary will be leaving the Midwest Program Coordinating Committee at the end of this year to begin this new chapter of her life (we are so fortunate that The Needmor Fund will continue to serve a leadership role in the program with now Executive Director Jay Travis as one of our Co-Chairs).
Below is also a message celebrating Mary from Kevin Ryan, Ford Foundation, Midwest Program Co-Chair:
"I have had the privilege and honor of working with Mary Sobecki for more than 15 years. In that time Mary has been a great friend, collaborator, and mentor who brings an incredible amount of compassion, brilliance, and humor to our work. Your presence and voice will be greatly missed in philanthropy. I look forward to hanging out with you in Toledo and cheering on the Mud Hens!"
As we move into 2023, we feel each of you beside us and we are ready to be more bold in our curiosity and actions to actualize our refreshed mission:
The Midwest Organizing Infrastructure Funders is a community of funders moving resources to grassroots organizing in the Midwest. We work in deep collaboration to support Midwest organizing in ways that build the sustainability and connectivity needed for social movements to win. We do this by curating inspiring spaces for funders to build relationships with one another and movement organizations, learn how to organize their peers, deepen political analysis, and align grantmaking.
🔥 With that, we want you to start the new year with us at our first event of 2023!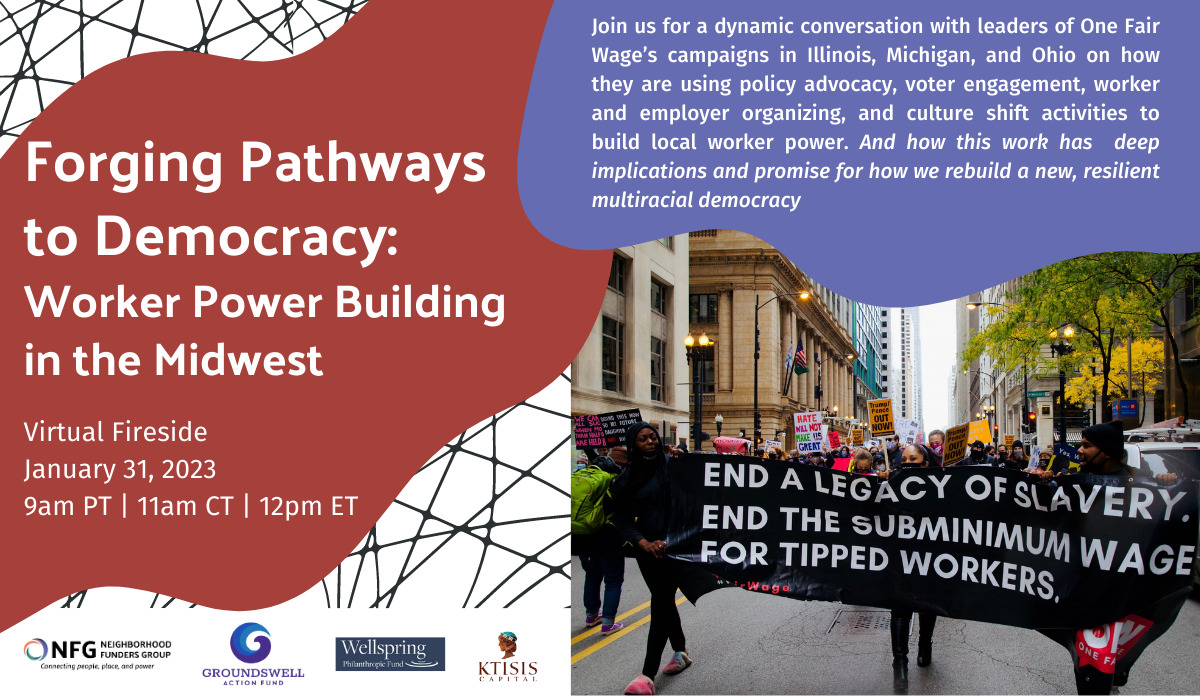 Please join us for our first Fireside Session: Forging Pathways to Democracy: Worker Power Building in the Midwest on Tuesday, January 31 at 9am PT | 10am MT | 11am CT | 12pm ET! We are so excited and honored to host One Fair Wage for this conversation about how they are using policy advocacy, voter engagement, worker and employer organizing, and culture shift activities to build local worker power in Illinois, Ohio, and Michigan. You can register here and read more below (and see other upcoming events).
And stay tuned for an announcement for our second Fireside in early March 2023 on Wisconsin community power building featuring African-American Roundtable, Black Leaders Organizing Communities, and Rise! 
Thank you for being in community with Midwest Organizing Infrastructure Funders. I am always excited to connect to discuss how we can deepen our collaboration and partnership.
Wishing you and your loved ones warmth, ease, and sweetness in this Solstice season.