by Lindsay Ryder, Director, Integrated Rural Strategies Group
The week before last was a gift. The Integrated Rural Strategies Group (IRSG) gathered its Rural Movement Advisors in Woodburn, Oregon* for a week of rest, reflection, joy, tequio, and breaking bread together. The impetus for this gathering was to renew our partnership with this group of Advisors beyond our initial one-year engagement, a commitment made by IRSG's staff, Coordinating Committee, and each of the seven Advisors themselves. We came together in person to celebrate this first year and mark our continued commitment to engaging community and philanthropy in building power, deepening our accountability, and advancing justice for and with rural communities.
Our retreat-style gathering was designed for low structure and high impact. The spaciousness of our time together allowed for just that; the week offered me more insights and learnings than any jam-packed, formal conference I'm accustomed to attending. I left Oregon with a deeper connection to my work and feeling much more clear, grounded, and authentic in my role. And more importantly, our Advisors did, too.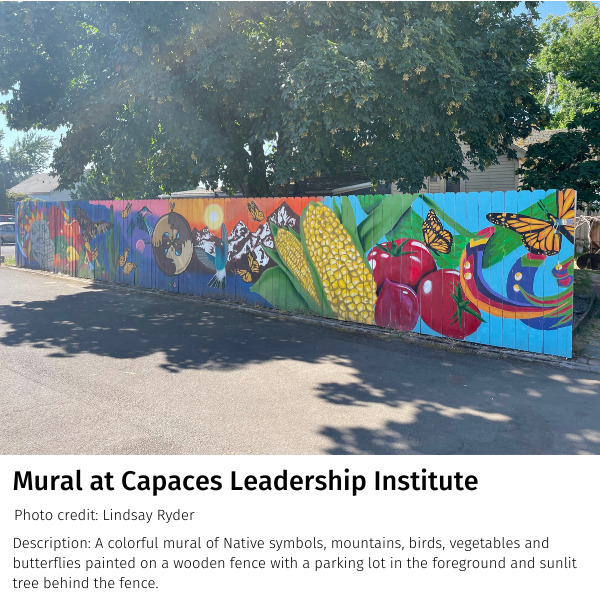 Reflecting on the lessons I learned from the week, I want to share some key takeaways about the design and describe how IRSG will continue to put these learnings into action and practice as we continue our work to mobilize funders to resource rural community organizing and advance justice.
---
Every decision we make is an opportunity to actualize our values, and our gathering in Oregon was no exception. The gathering's design and intention reflected the values we purport at NFG, including honoring our whole selves, leading with community, and using our positional power to create opportunity and advance justice in every way possible. Some of the practices we experimented with along these lines included:
Balancing an agenda that allows for fluid spaciousness and deep connection versus a more structured, outcome-driven design. We landed on the former, with greater impact than we could have ever achieved with the latter. The actionable learnings were grounded in trust and authenticity because of a more spacious agenda and we gleaned more understanding that will inform IRSG's work in the immediacy and beyond.
Centering caretaking and nurturing our whole selves. The gathering itself and each component of it were presented as an offering – an invitation to participate should it feel of value and fulfilling to each participant. This created a flow that felt like each participant was choosing for themselves to be there at every step along the way. Flexibility and tending to body, mind, life, and work were honored and encouraged. Importantly, we invited participants to bring family members for whom they have caretaking responsibilities to enable their fullest participation. The impacts of this small but powerful gesture were immeasurable, resulting in:

More full and complete attendance and participation;
The opportunity to bring youth – the next generation of movement leaders! – into the fold to play, build, strategize, and learn with us;
The joy of children to keep us present and make sure we had plenty of laughs to share.
Contracting with community vendors. Our host organization, Capaces Leadership Institute, coordinated a beautiful team of local vendors to support our gathering, which not only re-introduced financial assets to these local communities but deepened our experience of connecting to the community, its food, art, stories, and many other gifts.

Giving back and digging in…literally! A core experience of our time together in Oregon took place as a tequio on Capaces' Anahuac Farm. Tequio, or tequiutl in the Nahuatl language, is to practice an Indigenous custom of work or labor in service of benefiting the community. Our group traveled to the Anuahac farm where our hosts led us through a circulo ceremony and where we were able to give back by pulling weeds, building bean trellises, and preparing soil for planting native seeds.

Celebrating the intergenerational, transnational, and truly integrated nature at the core of what these leaders are building. Future generations were in our hearts and minds throughout our time together, in the form of the children present with us as well as knowing that this work is what is necessary for future generations of humanity to thrive – particularly Black, Indigenous, people of color and low-income communities. As the Anahuac team describes it: our work is the restoration of responsibility to practice the ways of their ancestors to sustain humanity, all life and our Mother Earth for many generations to come. We also felt the presence of our ancestors, whose songs, cultures, practices, and resilience we brought forth. Our group reflected on the power of the transnational representation amongst our group, including Indigenous people from around Anuahac (the Americas) and from the African diaspora.
How will these practices and learnings inform IRSG's work moving forward?
Our engagement with our Movement Advisors one year ago commenced with the intention of holding IRSG's strategy, programming, and areas of focus accountable to the needs and priorities of rural community leaders. Our week in Oregon together clarified several ways we can fulfill this intention more deeply in future. We plan to shift our programming to:
More intentionally offer integrated spaces for foundation staff and rural community leaders. While IRSG's programming has always centered community voices, strategy, and leadership, we will be experimenting with more program offerings that create democratic and trust-based space for open dialogue among community leaders and funders. Future iterations of our flagship event, the Multiracial Rural Equity Summit, will incorporate intentional spaces to transcend panel formats that oftentimes result in false barriers between presenters and participants. And we will continue experimenting with offerings such as our Informal Rural Organizing Dialogue Series.


Bring rural leaders and funders together for shared input on design and implementation of IRSG programs and projects. For example, the design committee of IRSG's soon-to-be-launched New York State Rural Organizing Portfolio included both funders as well as NYS-based rural community leaders (namely Fabiola Ortiz Valdez of Food Chain Workers Alliance and Frangelin Pozo of Rural & Migrant Ministry). This democratic and diverse representation allowed for deeper authenticity and accountability in the Portfolio's design. As we move to launch this Portfolio project, as well as our Rural Organizing Funder Toolkit, we will likewise continually seek and incorporate feedback and guidance from rural community leaders, partners, and advisors.


Focus on our ultimate goal: mobilizing resources to rural organizing work. Ultimately, by putting our values into practice we are simply working to achieve our end goal with integrity, accountability, and trust. And, the end goal of IRSG's work is clear: to mobilize new and additional resources to rural organizing work that advances justice in communities around the country. For many funders, the initial step toward this is to develop an understanding of what rural organizing looks like, where it is taking place, how it is done, and who is leading it. IRSG's programming strives not only to paint these pictures for funders but to also offer vehicles and conduits for the actual mobilization of resources. Our New York Rural Organizing Portfolio and Rural Organizing Funder Toolkits are designed to do just that, as is our Campaign to Support BIPOC Farmers.

Coming out of our week in Oregon, IRSG will be exploring ways we can more directly support our Movement Advisors needs, including making targeted one-on-one introductions with funders that truly should be funding their work, researching and supporting their pursuit of sabbatical opportunities to both honor the legacy of their work to date and ensure they are rested and grounded for the long haul, and to unleash resources to support the continued involvement of their hyperlocal partner organizations and members – who include folks like farmworkers and/or parents for whom things like childcare, transportation, and honoraria for attending membership meetings could make all the difference.
At the close of our time together in Oregon, I expressed my deepest gratitude for this group's trust in me (and my IRSG colleague Stephan Cheney) to implement this shared work. And today, I want to express the same gratitude to all of the funders who come to IRSG to learn, connect, and deepen their accountability to rural communities and leaders.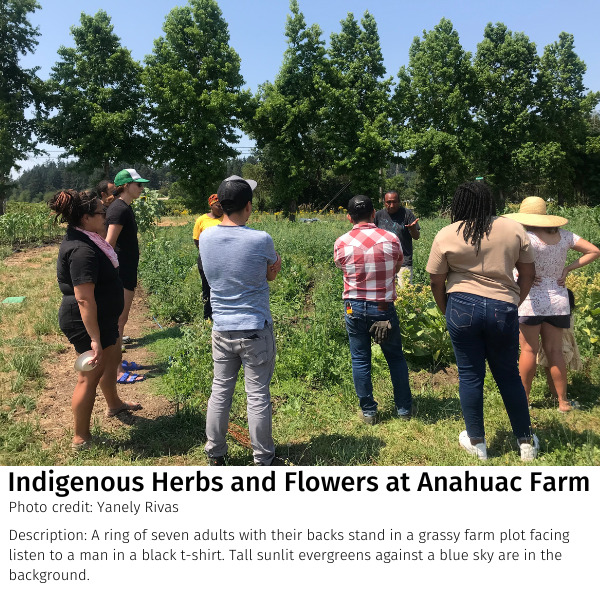 Join us!
If you are interested in strengthening your grantmaking to invest in critical organizing and power building work in rural communities, please join us! We invite you to register for upcoming program offerings and learn more about IRSG's program strategy. Please also reach out if you'd like to speak more about how to get involved in IRSG's work, hear more about my reflections after our incredible week in Oregon with our Movement Advisors, or connect about the next steps outlined above!
I look forward to mobilizing resources with this amazing network of funders and leaders that is the Integrated Rural Strategies Group.

*A Note: Why Woodburn, Oregon?
Woodburn, Oregon is home to Capaces Leadership Institute, the organizational home of IRSG Movement Advisor Jaime Arredondo. Located in the heart of Willamette Valley between Portland and Salem, Woodburn is ripe with historic and contemporary rural culture and showcases the beauty and potential when rural communities organize and build power. On unceded lands of the Kalapuya peoples, Capaces is working to develop the leadership of community members, deepen their connection to their history, and build their collective power.