Join us in a dialogue with Black Oaks Center about their bold work to build resilient communities and food systems in the historic Black farming community of Pembroke Township, Illinois.
Late last year, we launched a Campaign to Support BIPOC Farmers, a multi-pronged effort to move resources to Black Oaks Center to support the historically Black farming community of Pembroke Township, Illinois and to offer opportunities for actionable learning for funders interested in how to support BIPOC Farmers at the intersections of land ownership, economic opportunity, climate justice, sustainable agriculture, and more. 
We are excited to share that we've pooled and regranted $130,500 of an initial $150,000 goal to support Black Oaks Center, which has helped Pembroke farmers protect their land ownership from auction, resourced their organizing capacity to fight back against the Nicor gas pipeline, and build Black Oak Center's ability  to strengthen their organizational development and capacity building work with the community.
Join us on October 13th to hear from community leaders from Pembroke Township to learn more about the urgent challenges facing the Black Oaks Center, and explore the longer-term strategies for building power to advance economic justice, sustainable food systems, and advance climate justice for this community. This will be a relational space to discuss how this work is building necessary political will and engagement to address intersecting forms of injustice and build a world rooted in land justice and sovereignty.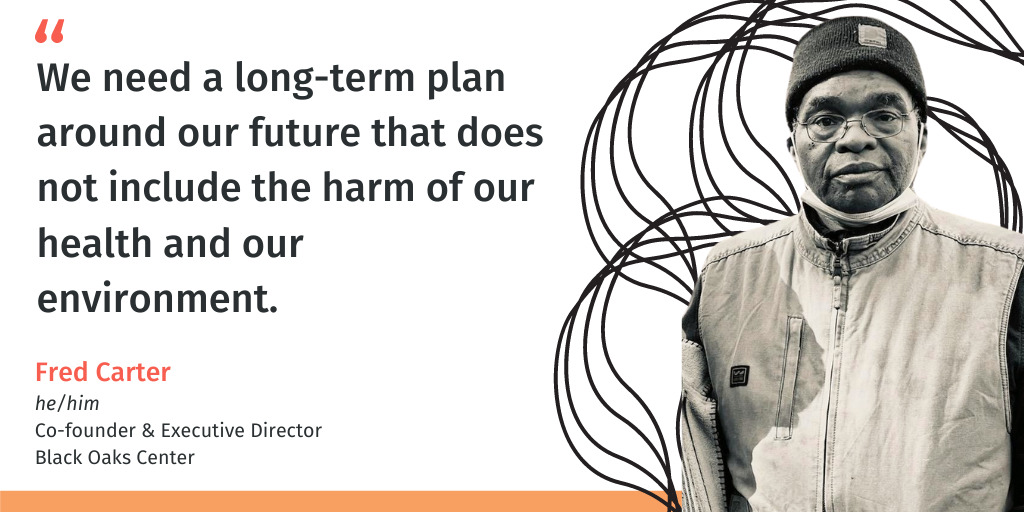 Specific learning objectives for this event include:
Building relationship with the leaders of Black Oaks Center and learning about their community's work, history, and goals.

Deeper understanding of the power building efforts to support local food systems and protect the environmental health and climate justice of this community.

Intersectional analysis of the economic justice factors at play for these farmers, including the ability of these families to preserve ownership and economize their land.
This event is open to funders and is hosted by Neighborhood Funders Group's Integrated Rural Strategies Group and Midwest Organizing Infrastructure Funders along with Wieboldt Foundation and Decolonizing Wealth's Food & Land Justice Fund.